Volcafe launches new sustainability strategy to celebrate International Coffee Day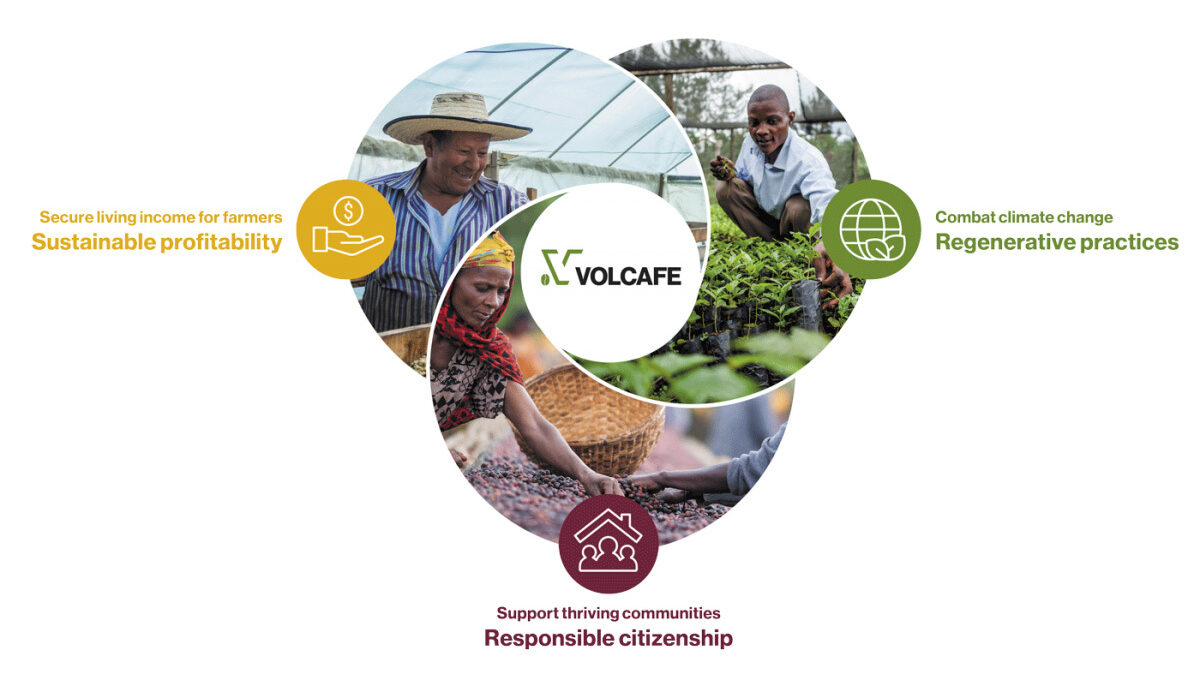 Volcafe Sustainability Strategy Visual Focus Areas
Coffee house Volcafe today launched a new Sustainability Strategy, an ambitious, overarching plan to achieve its vision for a thriving, sustainable coffee business for all.
It builds on years of projects delivered by Volcafe teams around the globe, including its Volcafe Way activities, bringing structure and cohesion by focusing on three key areas: Sustainable Profitability; Regenerative Practices and Responsible Citizenship.


Volcafe Managing Director Trishul Mandana said "We are one of the world's largest traders of arabica and robusta coffees occupying a key position in the global coffee supply chain linking producers in the field with roasters in the market. We've earned a reputation for sustainability projects that deliver on-the-ground impacts while achieving the aims of our customers. Now we want to go further and, working with stakeholders, find systemic and permanent solutions to the social and environmental challenges that continue to exist in the sector."

About Volcafe
Established in 1857, Volcafe is one of the world's largest coffee merchants, specialising in worldwide green coffee procurement, processing in origin countries and distribution to roasters partners. We provide beans for over 80 billion cups a year.
We pride ourselves on our quality and range, sourcing from small farms selling a few kilos of coffee cherries in Papua New Guinea to large plantations in Brazil dealing in hundreds of tons of export-ready product.
Our reputation is been built on great client relationships based on service, quality, reliability, and sustainability.
Media contact
Volcafe
:
Marie Renou-Ullrich, Head of Marketing and Communications,
email hidden; JavaScript is required
Related news: