We source, process, export, and sell Arabica coffee
We provide technical assistance to coffee growers
We run a coffee quality lab
We handle transport logistics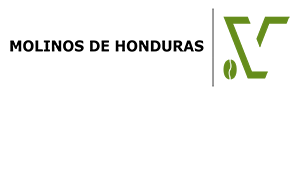 Founded 1960
And part of Volcafe's 170+ year history.
Growing regions
Copan, Comayagua, El Paraiso, Santa Barbara, Yoro, Cortes, Francisco Morazan, Olancho
We are the oldest exporter in Honduras. 97 percent of our purchases are coming straight from producers. We have the ability to export FCLs as well as microlots. We have a specialty centre for smaller lots in Comayagua. We are located strategically close to Puerto Cortes in San Pedro Sula. 
We give technical assistance to thousands of producers and pay them fairly and on time. Molinos is open to working together in projects to help sustain coffee production and farmers throughout the country. Molinos also likes to give back to the coffee communities, such as through school projects and medical centre projects.
We have cuppings every day, and we cup every cup at every stage of the processing: when we buy, when we store, when we process and before we export the coffees. Each coffee is cupped at least 6-7 times before exporting. 
We can provide regional blends as well as microlots and we have traceability of each coffee down to the producer level.
Coffee flavour profile
Our coffee is characterised as being well balanced and having notes of chocolate. 
Copan Region coffees predominate with a heavier and creamy body with fruity sweetness. 
El Paraiso and Comayagua have a more citric acidity with a more balanced body.
Office Address
Molinos de Honduras S.A. de C.V.
Barrio La Guardia, Ave. Nueva Orleans
Postal Code 267, San Pedro Sula, Honduras
Tel: +(504) 25708030
Email: email hidden; JavaScript is required
General Manager
Frank Reese

This map is hidden due to your cookie settings. If you'd like to view the map, please click the 'Cookies' tab at the lower right and activate the 'Statistics' cookies.
| | |
| --- | --- |
| Species / varieties | Arabica (IHCAFE 90, Caturra, Catuai, Parainema, Bourbon, Pacamara) |
| Altitude range | 1100-1500 masl |
| Harvest dates | December-April |
| Processing | Dry mill, drying station, cupping/quality lab, purchasing agencies, solar dryers |
| Number of farmers | 7000 producers |
| Volcafe Way Business Model Farms | 50 business model farms |
| Volcafe Way field team members | 20 field team members |
| Certification qualifications | Fairtrade (FLO ID 3239), Fair Trade USA, JAS Organic (Japan), Organic (USA, EU), Rainforest Alliance |
Fundacion MAS
Contact: Andrea Licona, al@mdh.hn