We source Arabica and Robusta coffee
We run a coffee quality lab
We handle transport logistics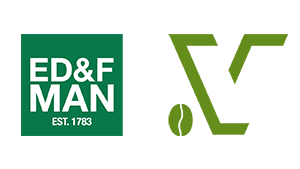 Founded 2005
And part of Volcafe's 170+ year history.
Growing regions
Karnataka and Kerala
Located within the western Ghats, Indian coffee regions are known for their exceptional levels of biological diversity and endemism and are recognised as one of the eight hotspots of biological diversity in the world. In addition to some of the finest non-equatorial tropical evergreen forests anywhere, the region is also home to 325 globally threatened species of birds, amphibians, reptiles, and fish. The coffees of India are grown in a symbiotic relationship with the environment. Coffee is grown with natural forest trees as shade, under a two-tiered shade canopy. Hence coffee plantations are a natural habitat for animals, insects, and birds. Furthermore, coffee is intercropped with black pepper, cardamom, citrus fruits and arecanut.
The history of coffee in India goes back to 17th Century. An Indian hermit named Baba Budan smuggled seven coffee beans out of the Yemeni town of Mocha to cultivate coffee in the Baba Budangiri hills during the mid to late 1600s. When coffee was introduced to hillsides in Chickmagalur, this quaint hill town became the first recorded place in India to cultivate it. Today, those seven magical beans have grown into 16 distinct coffee varieties. British entrepreneurs turned forests in southern India into commercial coffee plantations in the 18th Century, making coffee cultivation a serious business. Mullayanagiri, located in the Chickmagalur district, is the highest mountain peak in the southwestern Indian state of Karnataka, at 1930m high. Coffee iss also grown at elevations as low as 1100m.
Most of India's coffee is grown in Karnataka, Tamil Nadu, and Kerala, followed by Andhra Pradesh. Karnataka accounts for 83 percent of total production, Kerala for 11 percent, and Tamil Nadu for 3 percent. Shade-grown coffee in India is renowned for its unique flavour. More than 50 native trees are used to grow the coffee. Arabica (70 percent shade) and Robusta (40 percent shade) are widely grown under shade, which is believed to contribute to the flavour profile of coffee, along with other influences such as the monsoons, spices that grow around coffee, and the various fauna that thrive alongside it. All types of coffee are produced in India, including Washed Arabica, Unwashed Arabica, Washed Robusta, Unwashed Robusta, Soluble Arabica, and Robusta.
Over 220,000 coffee producers are estimated to be present in India, of whom 80 percent are smallholder farmers with plots of around two hectares. Medium-sized farmers contribute 12 percent to the total production, while large-sized farmers and estates contribute 8 percent.
The washed and unwashed Arabica and Robusta are broadly classified into four categories based on the quality standards and the preference these grades enjoy in the world market – commercial, premium, specialty, and other coffees like Liberica and Excelsa.

In addition to our work sourcing great Indian coffees, the Bangalore office is the insourcing hub for Volcafe. It provides services related to research, operations, IT, internal and stock audit, credit risk, treasury, accounts, trade support, and more.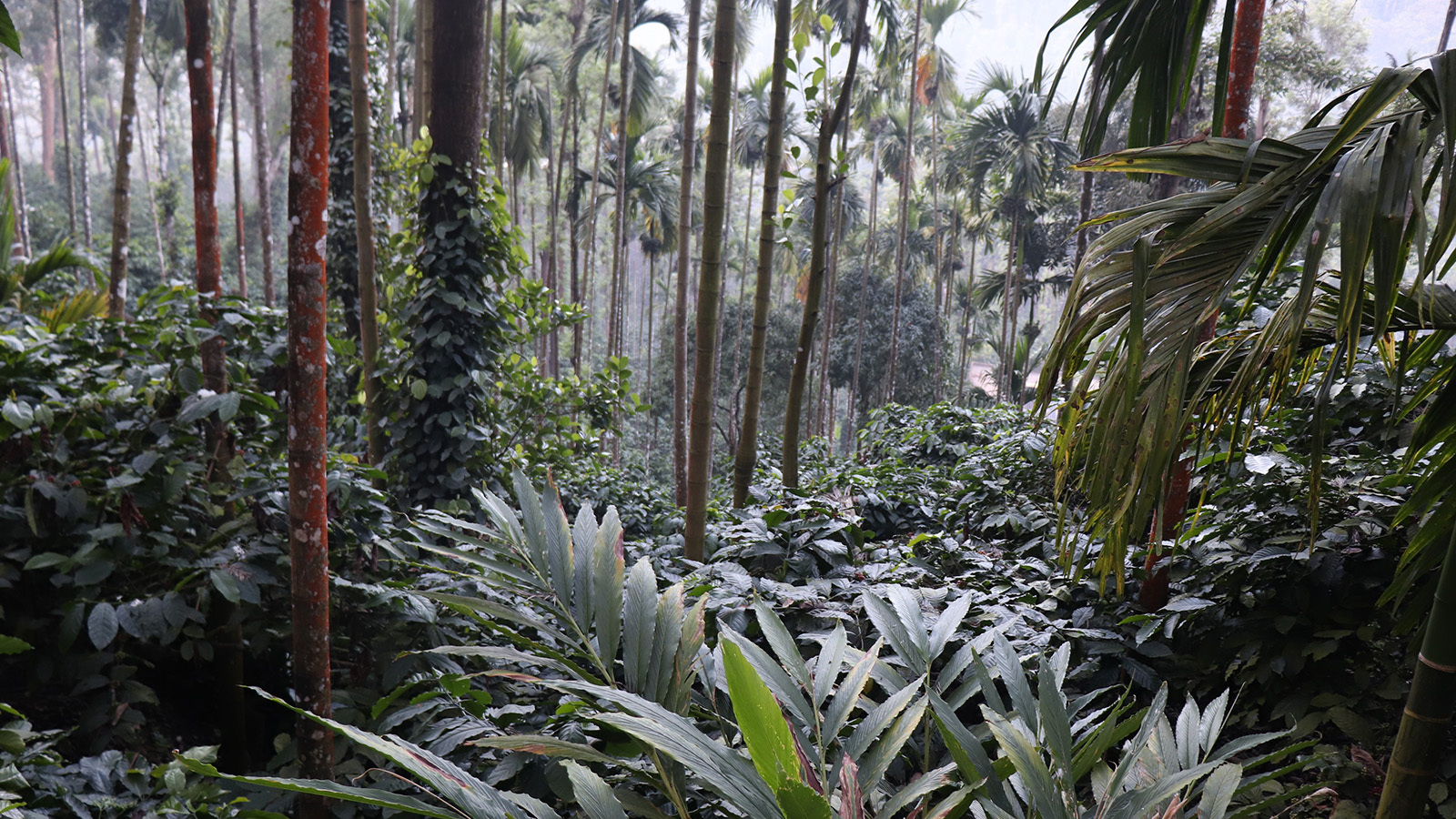 Coffee flavour profile
Monsooned Malabar: Stored in special warehouses, moist monsoon winds circulate around the coffee beans, making them swell in size and take on a mellowed but aggressive, musty flavour. This process yellows the bean and reduces the acidity, imparting a heavy, syrupy flatness reminiscent of aged coffees. For preparing monsooned coffees only dry processed Arabica and Robusta beans are used. The coffees are mainly used in blends to mellow and impart richness to rougher, more acidy coffees. The best grade in monsooned coffee is Monsooned Malabar AA.
Mysore Nuggets Extra Bold: These wonderful and exotic coffees are prepared from washed Arabicas grown in the regions of Chickmagalur, Coorg, Bababudangiris and Shevaroys. The beans are very large, uniform bluish green in colour, with a clean polished appearance. In the cup, the coffee exhibits full aroma, medium to good body, good acidity, and fine flavour, with a hint of spice. This is a rare, premium coffee and truly represents the best quality coffee from India.
Robusta Kaapi Royale: This coffee is prepared from Robusta Parchment AB from the regions of Coorg, Wayanad, Chickmagalur and Travancore. The beans are bold, round with pointed ends, and grey to bluish grey in colour. The cup ensures full body, soft, smooth, and mellow flavour.
Office Address
ED&F Man Commodities India
Level 13, Incubex, M2 Block, Manyata Business Park, Outer Ring Road, Nagavara, Bangalore – 560045 – India
Tel: +91 748 380 1783
General Manager
Chalapathi Maralur (ಚಲಪತಿ ಮರಳೂರ್ )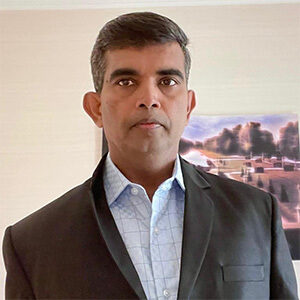 This map is hidden due to your cookie settings. If you'd like to view the map, please click the 'Cookies' tab at the lower right and activate the 'Statistics' cookies.
| | |
| --- | --- |
| Species / varieties | Robusta (Sln 274 and Sln 270), Arabica (Sl 795 and Sl 9) |
| Altitude range | 700-1400 masl |
| Harvest dates | Robusta: December-March, Arabica: November-January |
| Processing | Cupping/quality lab |