We source Arabica and Robusta coffee
We run a coffee quality lab
We handle transport logistics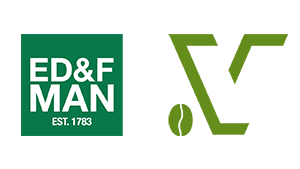 Founded 2005
And part of Volcafe's 170+ year history.
Growing regions
Karnataka and Kerala
In addition to our work sourcing great Indian coffees, the Bangalore office is the insourcing hub for Volcafe. It provides services related to research, operations, IT, internal and stock audit, credit risk, treasury, accounts, trade support, and more.

Coffee flavour profile
Monsooned Malabar: Stored in special warehouses, moist monsoon winds circulate around the coffee beans, making them swell in size and take on a mellowed but aggressive, musty flavour. This process yellows the bean and reduces the acidity, imparting a heavy, syrupy flatness reminiscent of aged coffees. For preparing monsooned coffees only dry processed Arabica and Robusta beans are used. The coffees are mainly used in blends to mellow and impart richness to rougher, more acidy coffees. The best grade in monsooned coffee is Monsooned Malabar AA. 
Mysore Nuggets Extra Bold: These wonderful and exotic coffees are prepared from washed Arabicas grown in the regions of Chikmagalur, Coorg, Biligiris, Bababudangiris and Shevaroys. The beans are very large, uniform bluish-green in colour, with a clean polished appearance. In the cup, the coffee exhibits full aroma, medium to good body, good acidity and fine flavour, with a hint of spice. This is a rare, premium coffee and truly represents the best quality coffee from India. 
Robusta Kaapi Royale: This coffee is prepared from Robusta Parchment AB from the regions of Coorg, Wayanad, Chikmagalur and Travancore. The beans are bold, round with pointed ends, and grey to bluish-grey in colour. The cup ensures full body, soft, smooth and mellow flavour.
Office Address
ED&F Man Commodities India
Level 13, Incubex, M2 Block, Manyata Business Park, Outer Ring Road, Nagavara, Bangalore – 560045 – India
Tel: +91 748 380 1783
General Manager
Chalapathi Maralur (ಚಲಪತಿ ಮರಳೂರ್ )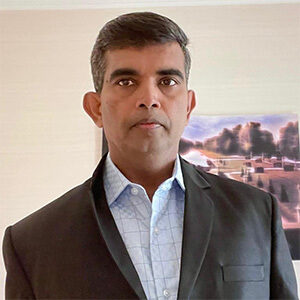 This map is hidden due to your cookie settings. If you'd like to view the map, please click the 'Cookies' tab at the lower right and activate the 'Statistics' cookies.
| | |
| --- | --- |
| Species / varieties | Robusta (Sln 274 and Sln 270), Arabica (Sl 795 and Sl 9) |
| Altitude range | 700-1400 masl |
| Harvest dates | Robusta: December-March, Arabica: November-January |
| Processing | Cupping/quality lab |