Guatemala is a privileged land for growing coffee, as its geography and climate provides a wide span of coffee profiles.
From the volcanic soils of the ring of fire, to the highlands of the western region, and from the delicacy and aroma of traditional varieties to the strong pronounced body of a solid Strictly Hard Bean: Guatemala has everything for your taste, and we can happily deliver!
We are the oldest active exporter in Guatemala, with a presence in the most relevant coffee regions.
Our operation is primarily focused on quality and secondly driven by responsible sourcing from our producer network.
The Peter Schoenfeld team is a well-balanced combination of experience with fresh new blood and ideas.
In a country with deep cultural traits exposed to a very dynamic and changing coffee culture, we are prepared to be the best partners for Guatemalan Coffees.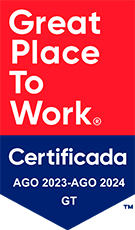 Coffee flavour profile
Pronounced chocolate and nutty flavours. 
Full body and well-balanced dark fruit flavours.
Office Address
Peter Schoenfeld, S.A.
10 avenida 35-21 Paseo Cayala, Zona 16, Distrito Moda, Oficina J-401, Ciudad de Guatemala, Guatemala
Note: The map here brings you close to our office!
Tel: +502 24271200
Email: email hidden; JavaScript is required
General Manager
Maria Renee Morales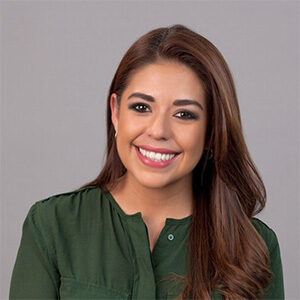 This map is hidden due to your cookie settings. If you'd like to view the map, please click the 'Cookies' tab at the lower right and activate the 'Statistics' cookies.
| | |
| --- | --- |
| Species / varieties | Arabica (Bourbon, Catuai, Caturra, Catimor, Typica) |
| Altitude range | 1200-2000 masl |
| Harvest dates | December-April |
| Processing | Wet mill, dry mill, drying station, cupping/quality lab |
| Number of farmers | 5,500 farmers |
| Volcafe Way Business Model Farms | 361 Business Model Farms |
| Volcafe Way field team members | 10 field team members |
| Certification qualifications | 4C, Fairtrade, Organic (NOP, EU, JAS), Rainforest Alliance. C.A.F.E. Practices |