We source, process, and export Arabica coffee
We provide technical assistance to coffee growers
We run a coffee quality lab
We handle transport logistics

Founded 1979
And part of Volcafe's 170+ year history.
Growing regions
Western Highlands, Eastern Highlands, Jiwaka, Simbu & Morobe Province
PNG Coffee Exports Ltd has been in Papua New Guinea since 1979, making us the longest serving exporter in the country. Established primarily as a plantation coffee grade exporter, over the years we've developed a strong commitment to the communities where we work, adapting our approach to trade all forms and grades of coffee.
Our Lahamenegu factory is our central processing mill in Goroka, Eastern Highlands Province, which can process over 150,000 60kg green bean bags per year. This puts us in a good position to cater to the processing needs of our local suppliers and overseas buyers' requirements through the most demanding seasons. In 2021 we invested US$1.5m to upgrade our mill, further improving its efficiency and consistency.
We also have warehouses in Goroka with a capacity to clean and store 150,000 bags of green bean coffee. To cater to customer needs, we offer both colour- and hand-sorting options.
With more than 85 years of combined coffee experience in our management team, we cup coffee at the time of purchase, during processing, and prior to shipment to ensure the best quality is consistently delivered. We hold and process all our coffee export requirements in the Highland region to maintain the quality, and coffee for export is transported to the port city of Lae just prior to shipment.
We can offer the following coffee grades:
Fully washed plantation grades from controlled processing in our wet mills in the Western and Eastern Highland Provinces
Natural and honey grades from our Lahamenegu Wet Mill
Premium smallholder coffee grades from select regions of the Highlands with better farming practices
Mainstream to off grades from all coffee regions of PNG
Additionally, we have special lots on offer, including:
AAK Estate PSC AX
Paradise Mountain X
Ukuni Women Group
Airplane CoffeeLamana Naturals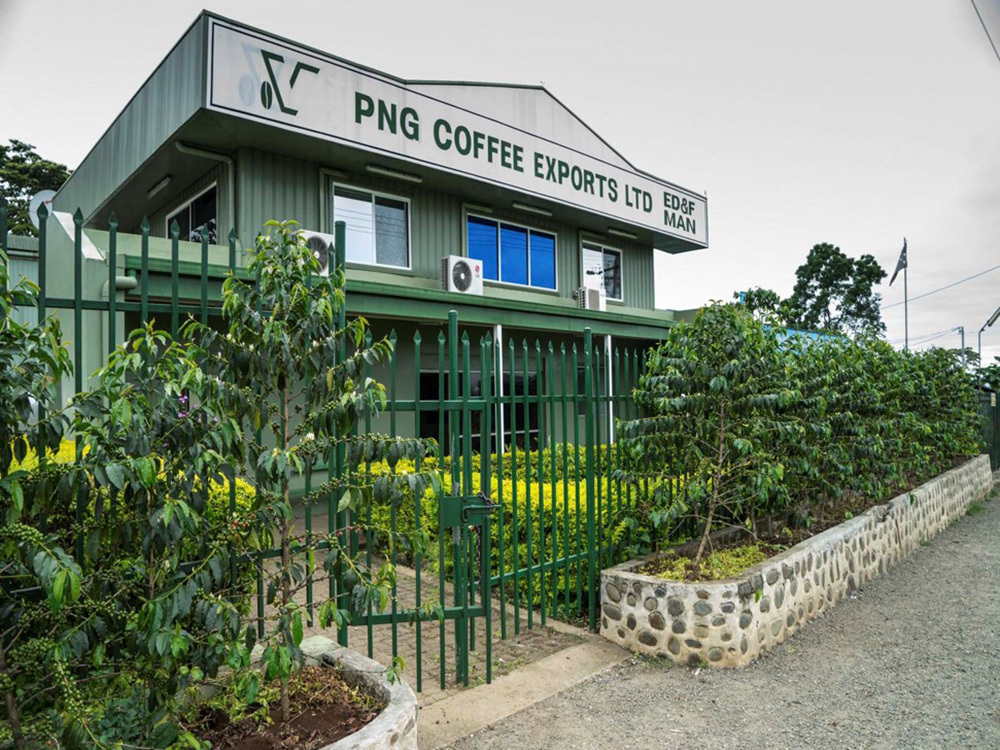 Coffee flavour profile
Grades on offer are washed arabica coffee. 
Top end wet mill grades are fully washed with uniformity good body and acidity. 
Smallholder grades are sweet and citrusy. 
All with hints of wild fruit aromas.
Office Address
PNG Coffee Exports Ltd
Airport Road, Box 138
Goroka, EHP 441
Papua New Guinea
Tel: +675 7200 5965
Email: email hidden; JavaScript is required
General Manager
Sunil Machiah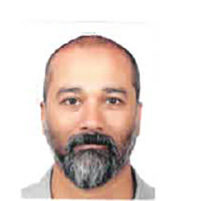 This map is hidden due to your cookie settings. If you'd like to view the map, please click the 'Cookies' tab at the lower right and activate the 'Statistics' cookies.
| | |
| --- | --- |
| Species / varieties | Arabica |
| Altitude range | 1500-1700 masl |
| Harvest dates | April-July |
| Processing | Wet mill, dry mill, cupping/quality lab, drying station |
| Number of farmers | Approximately 8500 farmers |
| Volcafe Way field team members | 6 field team members |
| Certification qualifications | 4C, Organic, Rainforest Alliance. C.A.F.E. Practices |