Our ambition is to be the world's best coffee partner. We work toward a thriving, sustainable coffee business for all.
We are Volcafe.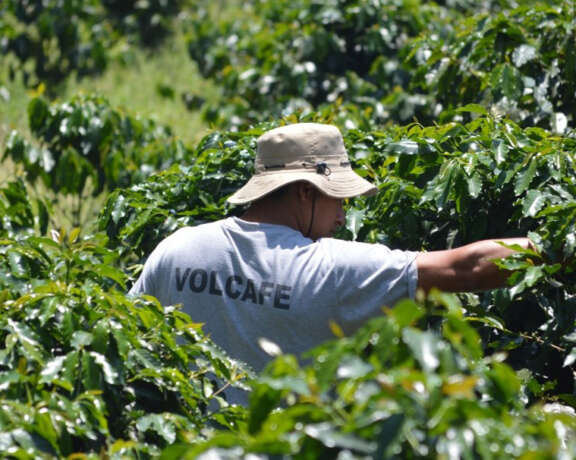 We work across the whole green-coffee supply chain to make coffee business better, together with our partners and employees.
We partner with farmers and roasters of all types and sizes to help them meet their customers' needs, stay ahead of the market and thrive.
We work directly with producers, sourcing quality coffee and applying our processes to enhance consistency.
We play our part improving growing and production, sustaining businesses, attracting the next generation and securing the future.
For roasters, partnering with us means access to first-class products and services, meeting your customers' needs and securing business prosperity.
Our team of committed coffee experts can help you meet the short and longer-term challenges and opportunities of the coffee market.
We work in a business where people, partnerships and passion touch lives around the globe.
We love what we do and our partners tell us that it shows.
Work with us, and let's create a better coffee business.
Find our local office near you
Partner with us on sustainability
Why work with us?
Strategic partners for the long term
Close partnerships at origin
with key supply chain assets and 'boots on the ground'.
Transparent three-way relationships
between you, farmer communities, and Volcafe.
Partnerships on sustainability projects
aligned with our shared values.
A long, deep-rooted heritage
in coffee across the entire supply chain.
Flexible and agile solutions
with benchmark standards of service and market insight.
Innovation and opportunities
for premiumisation.
Explore our coffee network

Related news: