To realise a living income for farmers, Volcafe will focus on sustainable profitability as part of our Sustainability Strategy.
With our range, presence and experience, we are well positioned to address the complex issues that prevent farmers from thriving.

We will continue the long-established work we've been doing with producers, providing business and agronomy advice through our Volcafe Way programme to improve farm practices, deliver consistent quality and make careful use of natural resources. Through our array of options for responsibly sourced coffee, including the Volcafe Verified and Volcafe Excellence designations based on the Volcafe RS Standard, we are actively driving change in our industry.

We will continue to use our influence to raise awareness and understanding of the complex issues around coffee prices and fair income for farmers and the need for industry-wide solutions.
Towards living income
Volcafe is engaged in ongoing discussions and activities in the coffee industry about how to achieve living income for coffee farmers. We have partaken in working groups and sectoral initiatives on the topic, and have been working through our Volcafe Way farmer support programme for many years to assist farmers with stabilising and improving their incomes.
These efforts can take different forms.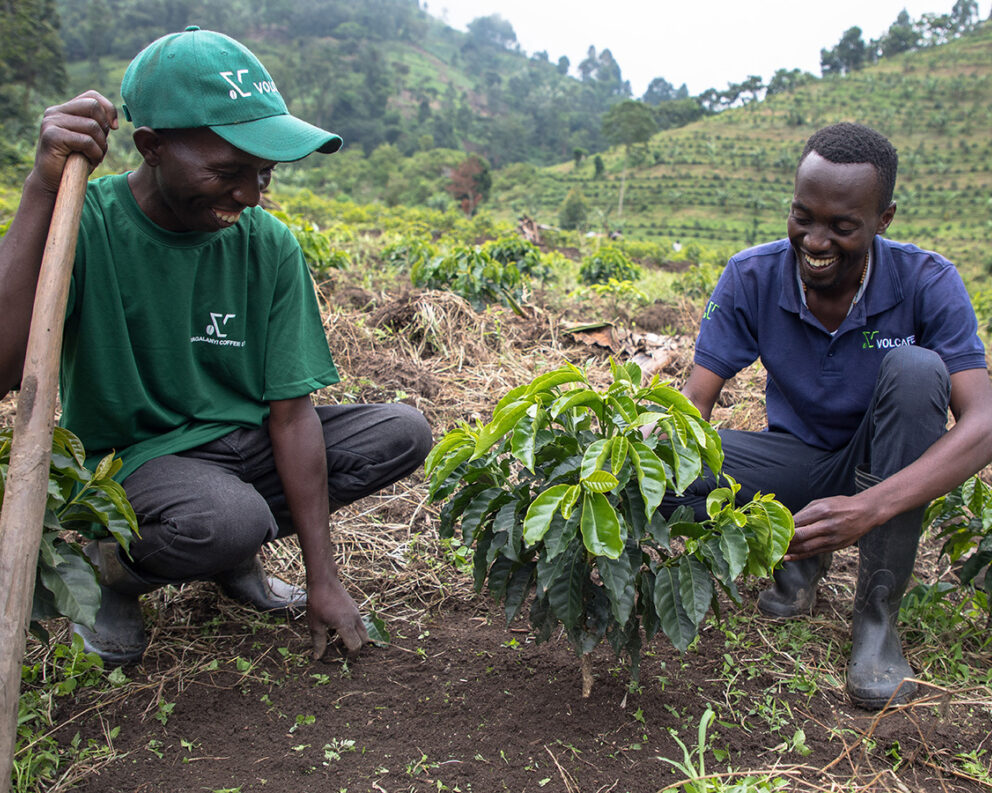 Volcafe Way provides technical assistance to tens of thousands of coffee growers.
Volcafe Way, founded in 2016 and now operational in 10 countries, has a special focus on farming as a business and sustainable profitability. Our agronomist field teams provide trainings, technical advice, and support to implement good agricultural practices and improved farm administration. Part of the Volcafe Way training approach helps farmers with concepts like record-keeping, cost management, and the use of regenerative practices which can reduce the need for expensive chemical inputs.
At the same time, Volcafe Way has established over 700 business model farms at origin, where our field advisors work directly with selected farmers to create living, breathing demonstrations of sustainable farming appropriate to the local conditions. The model farms serve as a reference point for other farmers in the community, whether they are part of Volcafe Way or not.
In some countries, the drive to improve farmer incomes takes more localised form. For instance, in Honduras a multi-year shift in our local company's business strategy led to the establishment of direct trading relationships with thousands of farmers, reducing the adverse effects of middlemen who had traditionally been the main outlet for farmers to sell their coffees. This is yielding improved livelihoods for thousands of Honduran coffee farmers.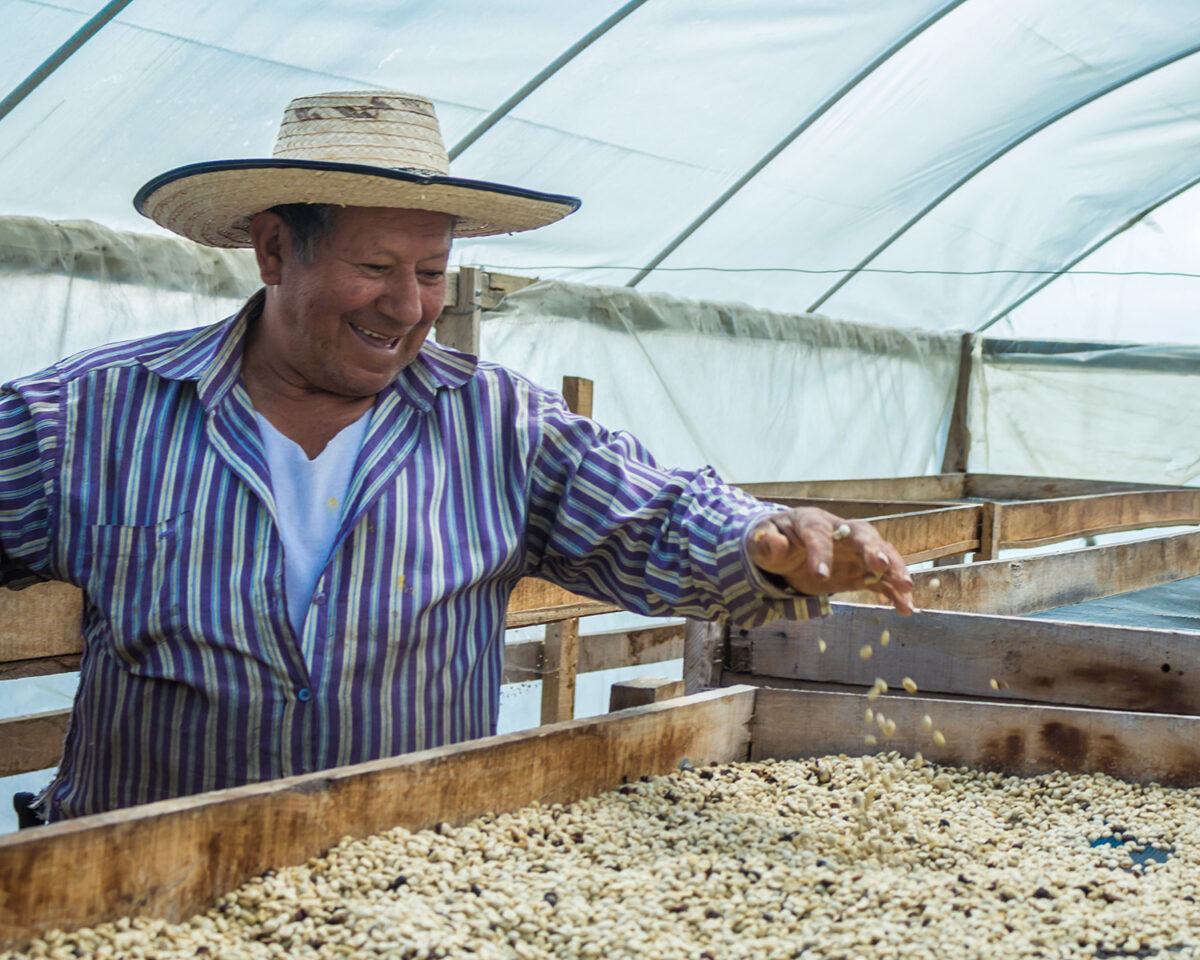 Improved agricultural practices can also lead to improved consistency and quality, which can reap benefits for farmers. Volcafe Way support enables many farmers to meet the standards of leading certifications and sustainabililty initiatives – such as Rainforest Alliance/UTZ, Fairtrade, Organic, Nespresso's AAA, or Starbucks' C.A.F.E. Practices – which in turn can mean farmers receive a premium price and other benefits from their coffee. An interesting example is the tailored support our Colombian company has provided to help farmers turn from coca back to coffee after decades of conflict.

At Volcafe, we work closely with tens of thousands of coffee farmers around the world, and we know the challenges they face. We know our own business and that of our customers depends on a committed effort to improve farming livelihoods. Volcafe's Sustainability Strategy is a holistic approach to foster a thriving, sustainable coffee business for all – and a fundamental basis for that vision is securing a living income for farmers.
Related news: