We source, process, export, and sell Arabica coffee
We provide technical assistance to coffee growers
We run a coffee quality lab
We handle transport logistics

Founded 1992
And part of Volcafe's 170+ year history.
Growing regions
Amazonas, Cajamarca, Junin, Pasco, San Martin
Volcafe Peru works with thousands of farmers to source coffee from some of Peru's main growing regions. 
Office Address
ED&F Man Volcafe Peru
Av. Pedro Ruiz Gallo 124c / 125a, Santa Clara, Ate, Lima, Peru
Tel: +51 (1) 356 44 54
Email: email hidden; JavaScript is required
General Manager
Roberto Ortiz Calvo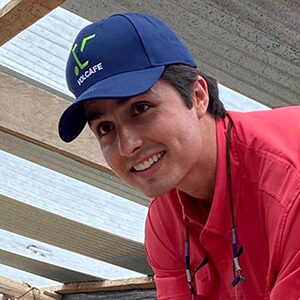 This map is hidden due to your cookie settings. If you'd like to view the map, please click the 'Cookies' tab at the lower right and activate the 'Statistics' cookies.
| | |
| --- | --- |
| Species / varieties | Arabica: Catimor, Caturra, Catuai, Bourbon, Pache, Typica. In smaller quantities: Colombia, Castillo, Geisha, Mundo Novo, Pacamara, Catigua, Obata, CR 95, Sarchimor, Tupi, Tabi, Villalobos, Lempira, Maracatiá, Parainema |
| Altitude range | 1200-1580 masl |
| Harvest dates | April-August |
| Processing | Dry mill, cupping/quality lab, drying station |
| Number of farmers | About 5,800 farmers |
| Volcafe Way Business Model Farms | 115 Volcafe Way model farms |
| Volcafe Way field team members | 30 field team members |
| Certification qualifications | Fairtrade (FLO ID 40859), Fair Trade USA (ID: 1022789), Organic (EU, USDA NOP/Canada, Peru), Rainforest Alliance |