Volcafe has over 170 years of history in the coffee trade bearing testament to our strong values, our reliability, and the trust our clients place in us.
1851
Company founded: Salomon and Johann Georg Volkart found Volkart Brothers with offices in Winterthur, Switzerland and Bombay, India.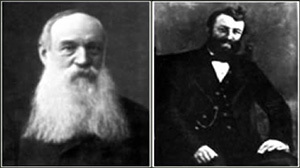 1857
First coffee venture: Volkart Brothers starts its first coffee venture in India.
1950
Expansion of activities to Latin America: The company begins trading coffee from Latin America to destinations across the western hemisphere.
1950 – 1980s
Global expansion: The company adds operations in North and South America, Africa, and Europe.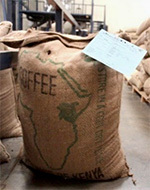 1989
Volkart sold to ERB Group: The coffee company is renamed Volcafe Limited.
1989 – 2003
Subsidiaries opened or acquired: Volcafe expands its business in Australia, South and Central America, Southeast Asia, East Africa, and the United States.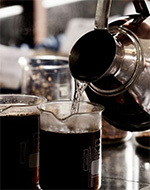 2004
Volcafe bought by ED&F Man, a London-based trading house founded in 1783. Learn more about our parent company's history.

2014 – 2015
Volcafe Way developed and launched: Our comprehensive farmer support programme is rolled out after two years of research and development. Volcafe Way combines technical advice and training for coffee farmers, deploying field advisors with agronomy expertise and creating networks of business model farms.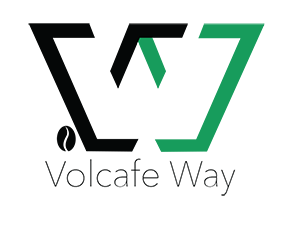 Throughout this period, Volcafe continues to expand its assortment of responsibly sourced coffees through Volcafe Way as well as third-party certifications such as Rainforest Alliance/UTZ, Fairtrade, and Organic.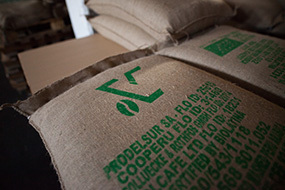 2020
Volcafe marks its 170th anniversary: The company has become one of the top three coffee merchants, sourcing 12 percent of the world's export market. 
Volcafe adopts a new, purpose-led proposition: Making coffee business better, together.

2021
Volcafe launches new Sustainability Strategy: We want to see a thriving, sustainable coffee business for all. Our Sustainability Strategy combines and focuses our activites in three key pillars: Sustainable Profitability, Regenerative Practices and Responsible Citizenship.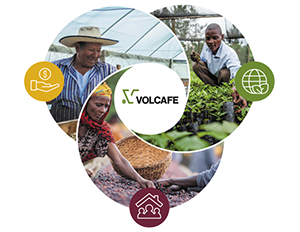 And what comes next?
Volcafe's ambition is to be the world's best coffee partner. Work with us as we make coffee business better, together.
Our values
Volcafe shares the values of our parent company, ED&F Man Commodities. Our values define who we are. They are the fundamental beliefs that determine our actions and guide our behaviour. They influence the way we communicate and collaborate, and define the way we engage with our clients, partners, and communities.
Respect
We recognise each other's differences, valuing the rich diversity of our workforce and our customers.
We seek out alternative views and value all contributions, aiming to build positive and long-lasting partnerships based on trust and respect.
We seek to protect the environment and enhance the prosperity and wellbeing of the communities in which we work. We collaborate and communicate openly and honestly.
Integrity
We create partnerships built on teamwork, trust, and reliability. We challenge what we believe to be wrong and champion fair, honest and ethical business practices.
We operate robust risk management, and we keep our social and environmental responsibilities at the core of what we do.
Meritocracy
We believe that we will be successful if we have motivated employees who receive fair rewards for their efforts.
Employees have an equal opportunity to build a long-term career at ED&F Man. An individual's progression and reward is based on achievements and ability, not position or status.
Leadership is selected on the basis of track record and the capacity to develop others.
Client Focus
We strive to build lasting partnerships with our customers and aim to exceed their expectations by creating additional value.
We are a reliable, innovative, and flexible counterparty wherever our customers choose to work with us.

We are 'as good as our word' and can be trusted to perform, something that our customers value in an increasingly uncertain world.
Our capacity to construct comprehensive solutions based on deep commodities and financial expertise is valuable to our customers as they seek to maximise their own profitability and mitigate complex and global risk factors.
Entrepreneurship
We act upon opportunities, creating and championing new business ideas and hold ourselves accountable for their success.
We constantly seek ways to be more efficient and competitive, challenging the status quo. We create new ideas and build solutions that inspire others to do the same. We take responsibility for turning our ideas into reality, we learn from our mistakes and are determined to improve and succeed.
Related news: