School construction in Colombia
Centres for the next generation of coffee professionals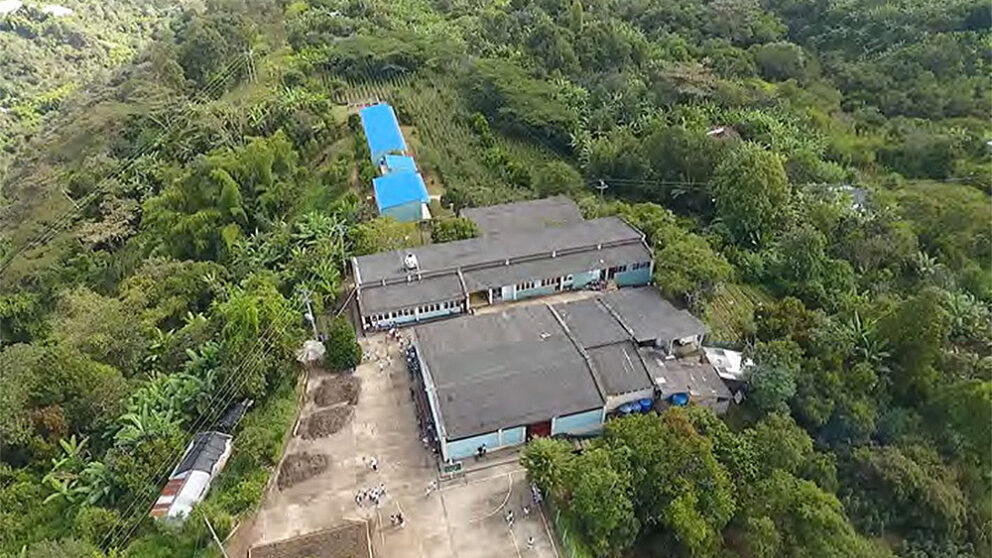 Costa Foundation and Carcafe partnered to build a new school in Nariño. Image: Carcafe
A new school brings safer surroundings and the chance to graduate with a special dual degree.
Carcafe, our Volcafe office in Colombia, and the Costa Foundation, inaugurated a new school in Nariño, a department in the southwest of Colombia, in April 2019.
The school, called Vereda El Sauce, consists of six fully furnished classrooms, an admin block, sanitation, fresh water and access ramps for the disabled. The previous secondary school was at risk of collapsing as many of the classrooms were built close to the edge of a subsiding mountain.
Alongside the national curriculum, the school offers qualifications in additional subjects related to agriculture and animal management. Upon completion of their education, children graduate with a dual certificate: one as a high school graduate and one as an agriculture technician, recognised on a national level.
Students who graduate from this school often pursue careers in coffee and some even compete in international events. For example, Harold Oswaldo Lasso graduated in 2016, won first place in the national cupping competition in 2018, and represented Colombia in a global cupping competition in Berlin. Another graduate of the school now works in the quality department of Carcafe.
The school inspires younger generations to keep working in coffee, like their parents. Encouraging them to build a life in the countryside of Colombia instead of moving to big towns is important for the future of Colombian coffee.
Media contact
Volcafe
:
Marie Renou-Ullrich, Head of Marketing and Communications,
email hidden; JavaScript is required
Related news: