Volcafe launches enhanced Responsible Sourcing programme
Its two responsible coffee schemes, Volcafe Verified and Volcafe Excellence, have been recognised by the Global Coffee Platform (GCP) as Coffee SR Code equivalent, 2nd party assurance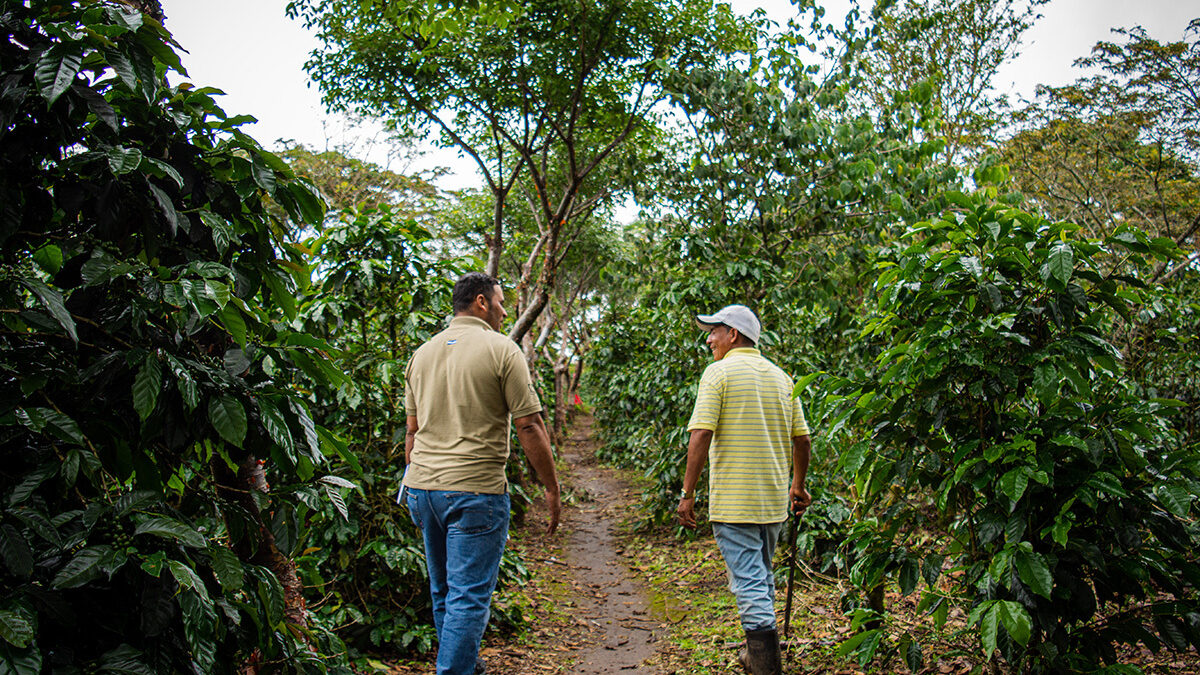 Volcafe has announced the launch of its enhanced Volcafe Responsible Sourcing programme (Volcafe RS), alongside two Volcafe-managed responsibly sourced coffee designations: Volcafe Verified and Volcafe Excellence.
Through its vision to build a thriving, sustainable coffee business for all, Volcafe understands its role in responsible sourcing and is actively driving change in the coffee industry. Building on its extensive experience of almost ten years in implementing its in-house farmer support programme Volcafe Way and meeting the emerging consensus on best practice in the coffee sector, Volcafe has developed the Volcafe RS Standard.
The Volcafe RS Standard creates a harmonised approach for sourcing coffee responsibly and assesses more than 50 Sustainability Criteria (control points) which cover a range of economic, environmental, and social topics including, amongst others, deforestation, integrated pest management, good agricultural practices, child education and protection, and gender equity.
Volcafe Verified and Volcafe Excellence, two levels of practice established by the Volcafe RS Standard, both signify the achievement of baseline standards for responsible sourcing, with Volcafe Excellence building on this to achieve deeper economic, environmental, and social progress for coffee communities.
Volcafe Verified: Ensuring responsible production
Volcafe Verified is Volcafe's baseline approach to responsible sourcing. It underlines continuous improvement to secure a future for coffee producers, checks for environmentally sustainable coffee production and promotes responsible citizenship and safe work.
Volcafe Excellence: Creating deeper impact
Volcafe Excellence picks up where Volcafe Verified leaves off, building on the baseline to create deeper impact. Volcafe Excellence provides agronomy training and support to coffee producers, full traceability back to the farm, and robust assurance with a 100% inspection rate.

Volcafe Verified coffees from Brazil, Colombia, Uganda, and Vietnam will be available later in 2023. Additional origins will follow.
Volcafe Excellence coffees are available from Brazil, Colombia, Costa Rica, Guatemala, Honduras, Kenya, Papua New Guinea, Peru, Tanzania, and Uganda.

About Volcafe
Established in 1851, Volcafe is one of the world's largest coffee merchants, specialising in worldwide green coffee procurement, processing in origin countries and distribution to roaster partners. Volcafe provides access to all the major coffee producing origins and supplies beans for over 80 billion cups a year.
About the Global Coffee Platform
The Global Coffee Platform (GCP) is a unique multi-stakeholder membership association of coffee producers, traders, roasters and retailers, civil society, associations, governments and donors, united under a common vision to work collectively towards a thriving, sustainable coffee sector for generations to come. GCP Members believe that sustainability is a shared responsibility to enhance farmers' economic prosperity, improve well-being, and conservation of nature. With its diverse and committed membership and its network of 10 country platforms across the globe, GCP aims to achieve transformational change for more than one million coffee farmers by 2030. www.globalcoffeeplatform.org
Media contact
Volcafe
:
Marie Renou-Ullrich, Head of Marketing and Communications,
email hidden; JavaScript is required
Global Coffee Platform
:
Claire Mathieson, Communications Manager,
email hidden; JavaScript is required
Related news: