Medical assistance in Guatemala
Over 975 people of all age groups served with medical support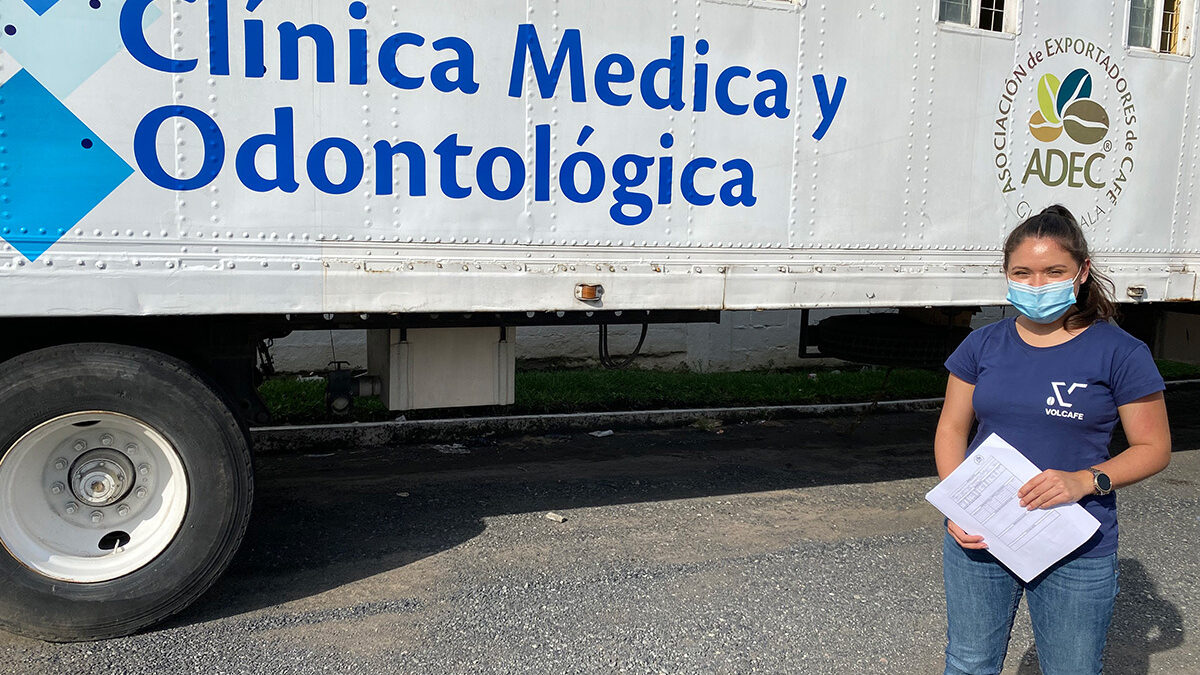 One of our Peter Schoenfeld colleagues volunteering with the mobile clinic.
A mobile clinic brings healthcare to coffee workers who otherwise lack access to care.
Update – 19 October 2022: Our Guatemalan team is once again providing support to bring a free mobile clinic to coffee communities. This week, the clinic is providing dental and medical support to farmers and coffee workers in Amatitlán, close to our dry mill. In early November, the mobile clinic will be in Huehuetenango, and our team is also planning to bring the clinic to Cubulco.
At each stop, our staff work with the medical teams to promote and operate the clinic. The free services provided include dental check-ups, cleanings, and extractions, as well as paediatric and adult health consultations, medical checks, and cost-free medicine. The mobile clinic typically stays at a location for up to a week and can attend to more than 500 patients.
Check out the picture gallery below, from the clinic in Amatitlán.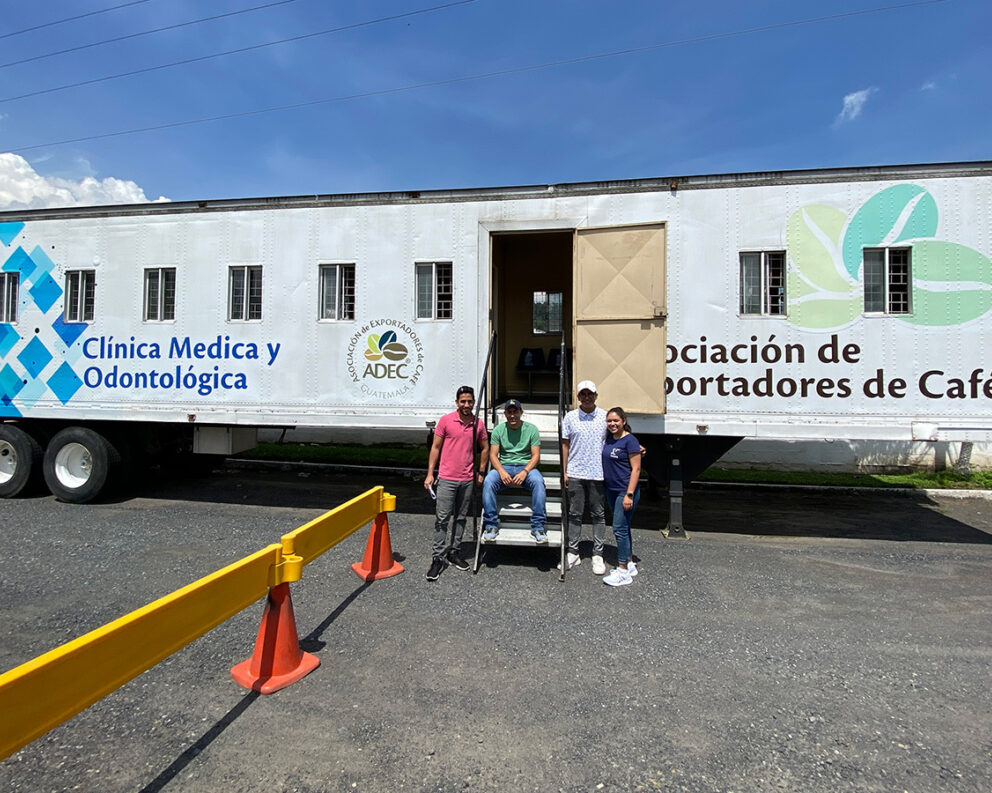 Our Guatemalan company helps to bring this special mobile clinic to coffee communities.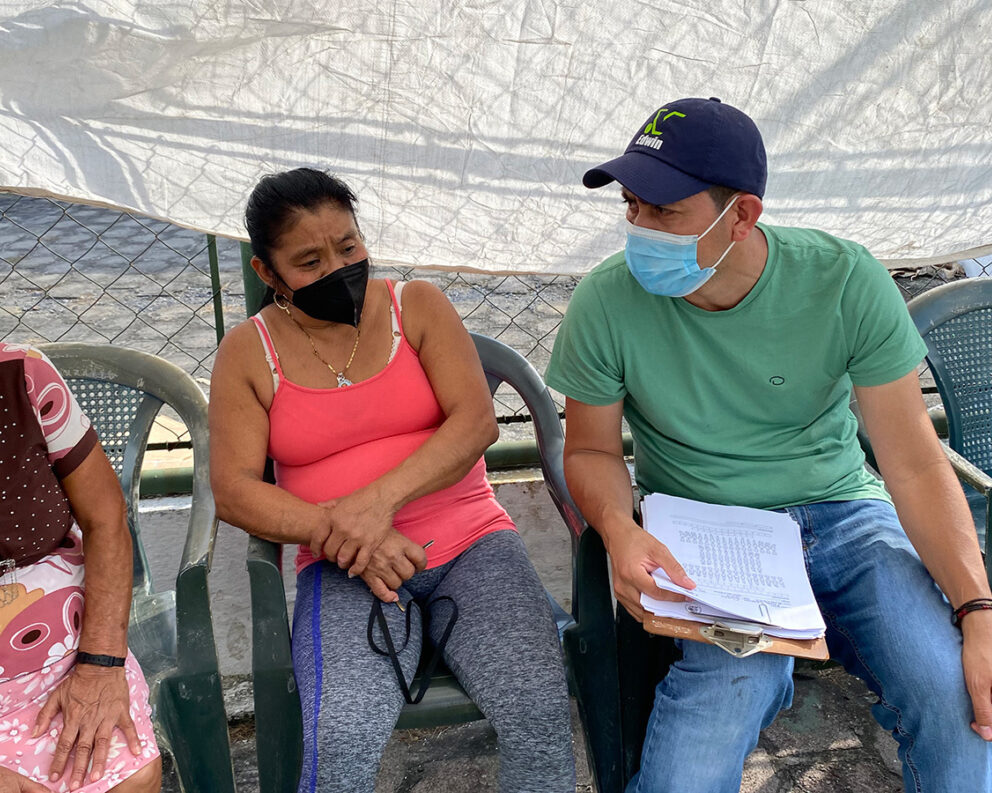 Our team members help to staff and support the clinic's visits to coffee communities.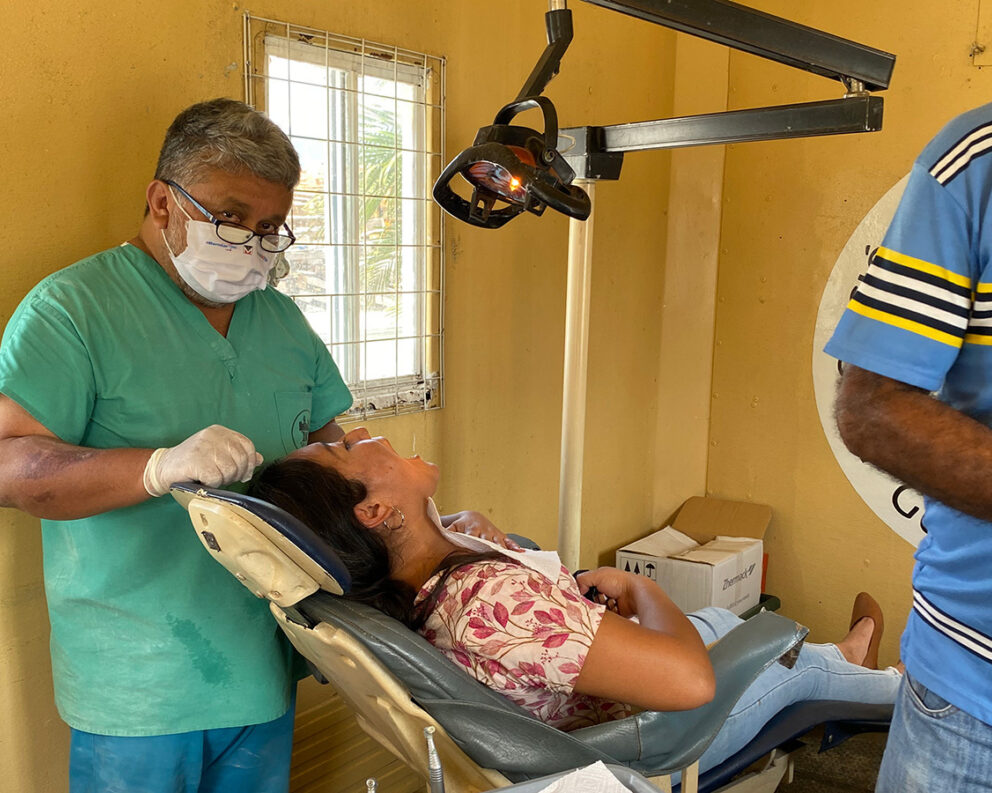 The clinic offers free dental care to community members.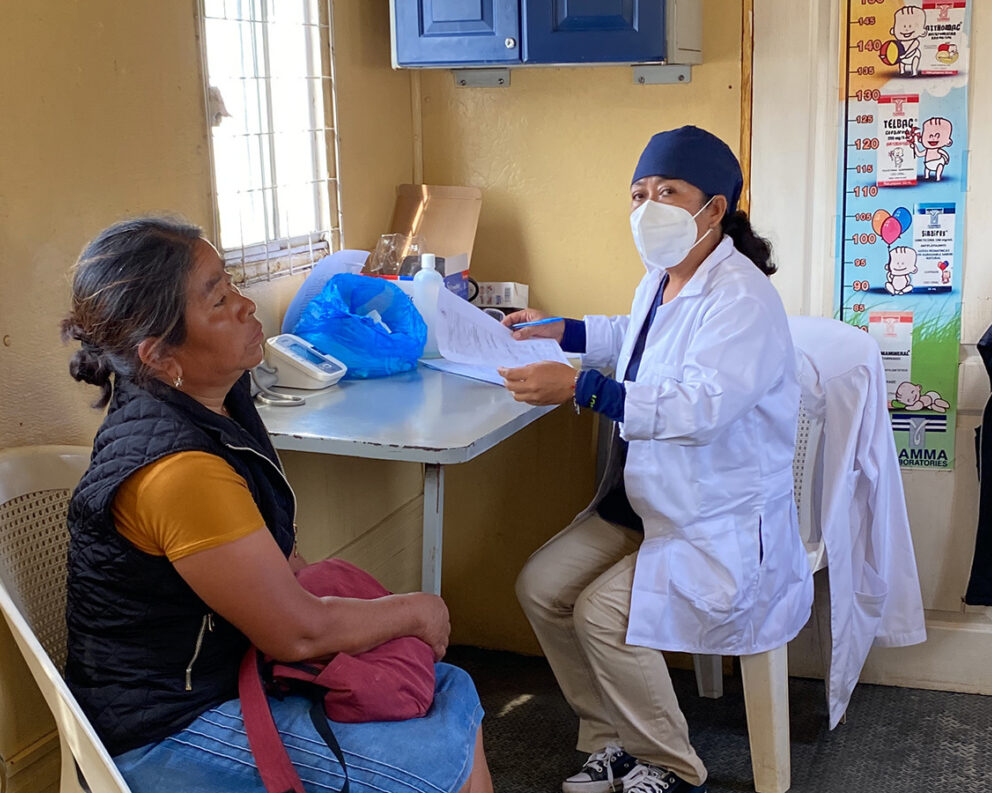 The mobile clinic also offers free medical consultations to children and adults.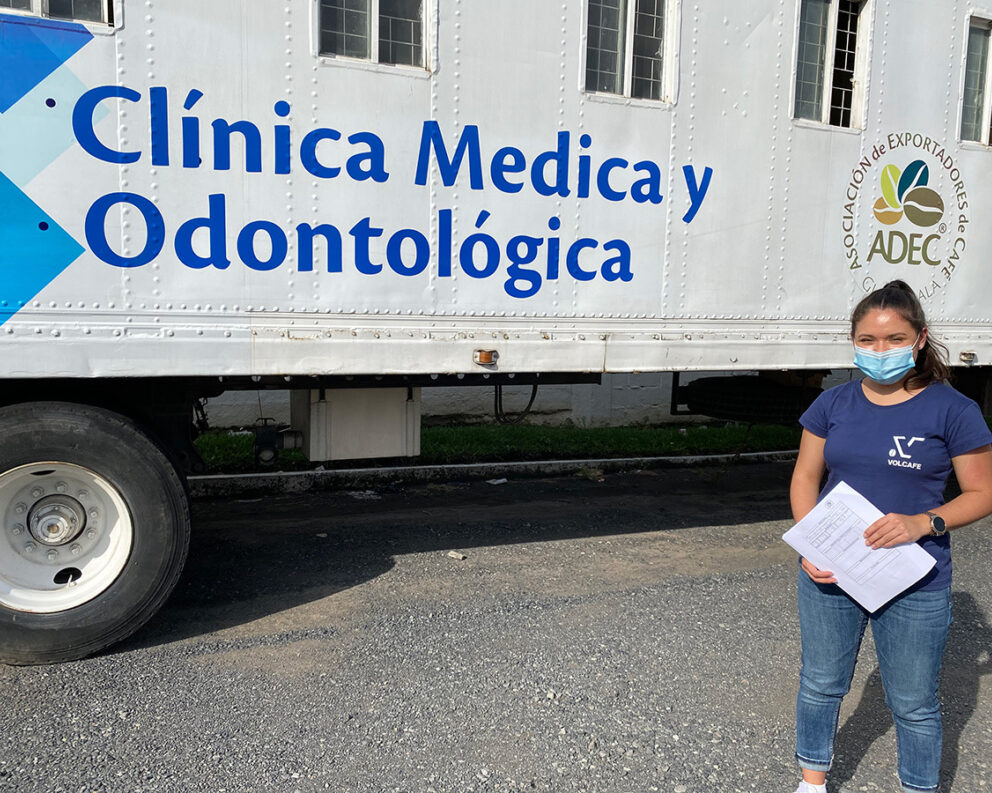 One of our Peter Schoenfeld colleagues volunteering with the mobile clinic.
There is limited access to basic healthcare for many rural communities in Guatemala. "The health sector has somehow been abandoned over the years," says our colleague in Huehuetenango, Mauricio Rosales.
That's why our company in Guatemala, Peter Schoenfeld S.A., funded and organised medical assistance in La Democracia, Huehuetenango, together with the Association of Coffee Exporters (ADEC). ADEC operates a mobile clinic, which is moved around the country to provide medical assistance in coffee communities that need it most.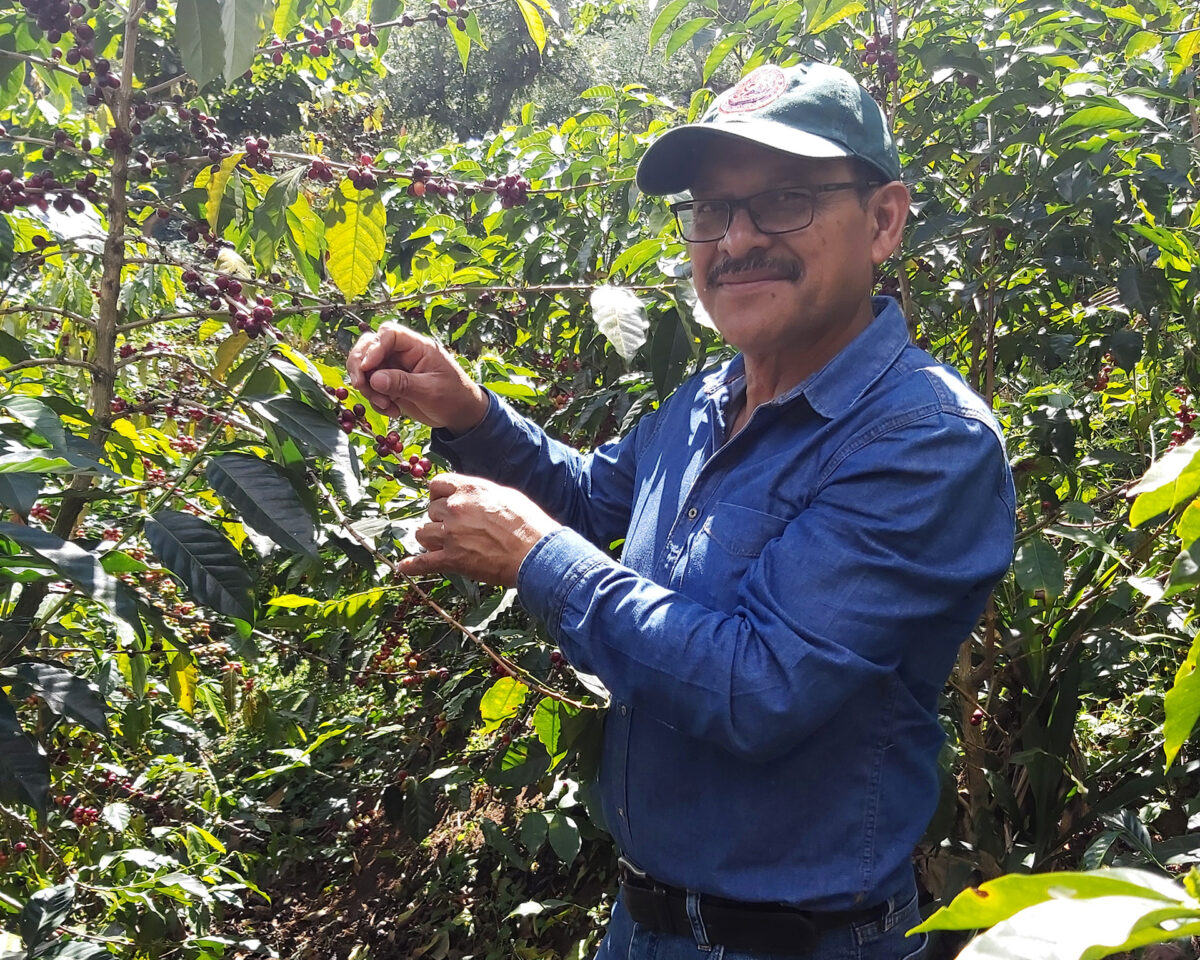 Mauricio Rosales works with Volcafe in Guatemala. Image: Peter Schoenfeld, S.A.
During the 15-day programme, workers from our producers and suppliers came to the clinic to receive medical assistance and odontology treatment. The medical team worked long hours in order to receive the highest possible number of patients during the two-week period. Besides supporting this initiative by donating supplies and paying for logistical costs, we also made food donations to all the families that came to the clinic and gave them a dental package, which included toothbrushes, toothpaste, dental floss and mouthwash.
The programme took place right before the harvest started to reach as many coffee workers as possible.

"People who are receiving these medical services are farmers and farm workers, for whom this is the only opportunity to receive medical assistance and quality medicines," says Mauricio. "To see how the programme impacts people is touching. I particularly remember how we treated a 90-year-old man."
This story was originally published on 31 July 2020.
Media contact
Volcafe
:
Marie Renou-Ullrich, Head of Marketing and Communications,
email hidden; JavaScript is required
Related news: