Café Gourmet event recognises outstanding coffee farmers in Honduras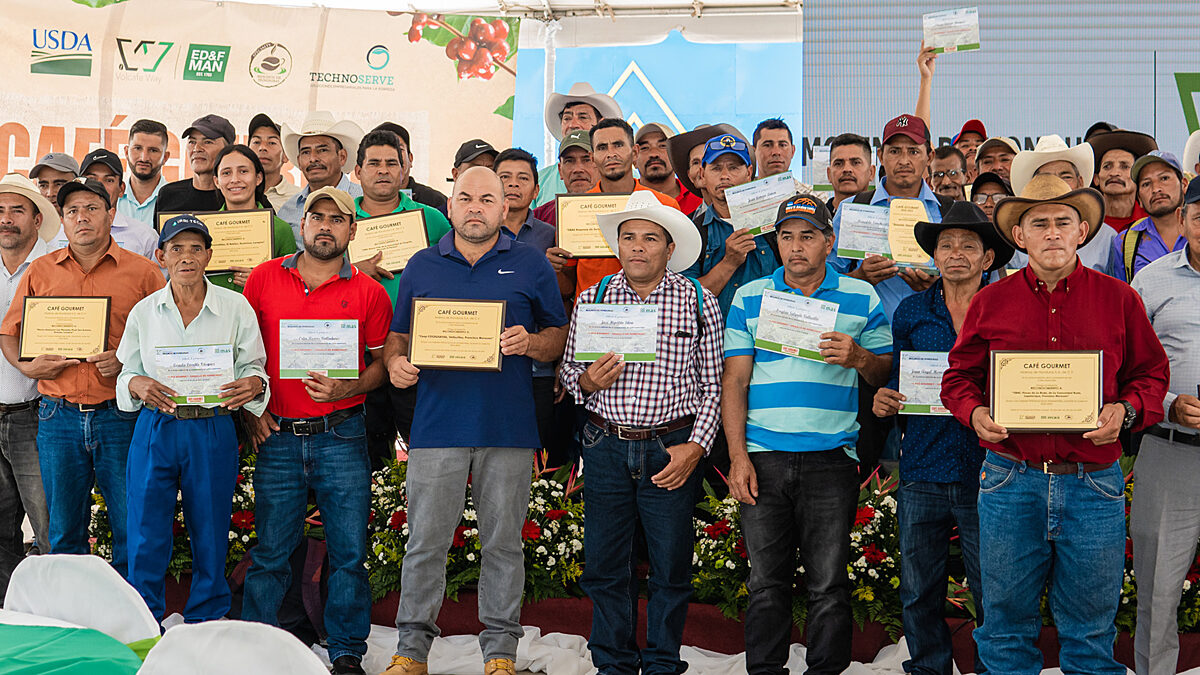 Volcafe's Honduran company holds an annual event to honour and encourage coffee farmers.
On 26 July, Molinos de Honduras hosted its special 'Café Gourmet' event at its mill in El Paraíso, a department in the country's south.

Café Gourmet is a yearly competition in which Molinos de Honduras (Volcafe's company in the country) recognises coffee producers for their efforts in a number of areas.
There are prizes for producer groups in categories such as the volume delivered, the involvement of women, the quality of their coffee, or the best agricultural practices, amongst others. There's also an individual prize for the farmer with most outstanding coffee of the year, which was won this year by Reinaldo Sánchez Aguilar from Comayagua.
Alongside a shift toward direct partnerships with Honduran coffee farmers and technical support via Volcafe Way, Café Gourmet and its emphasis on acknowledging farmers' efforts to improve their practices is another way to strengthen the relationship between Molinos de Honduras and coffee producers.
'Everyone enjoys a contest and a bit of healthy competition,' says Frank Reese, General Manager of Molinos de Honduras. 'Café Gourmet provides a positive incentive to farmers to adopt good practices that also improve their earnings, while giving us at Molinos a chance to recognise the impressive work of our producer-partners.'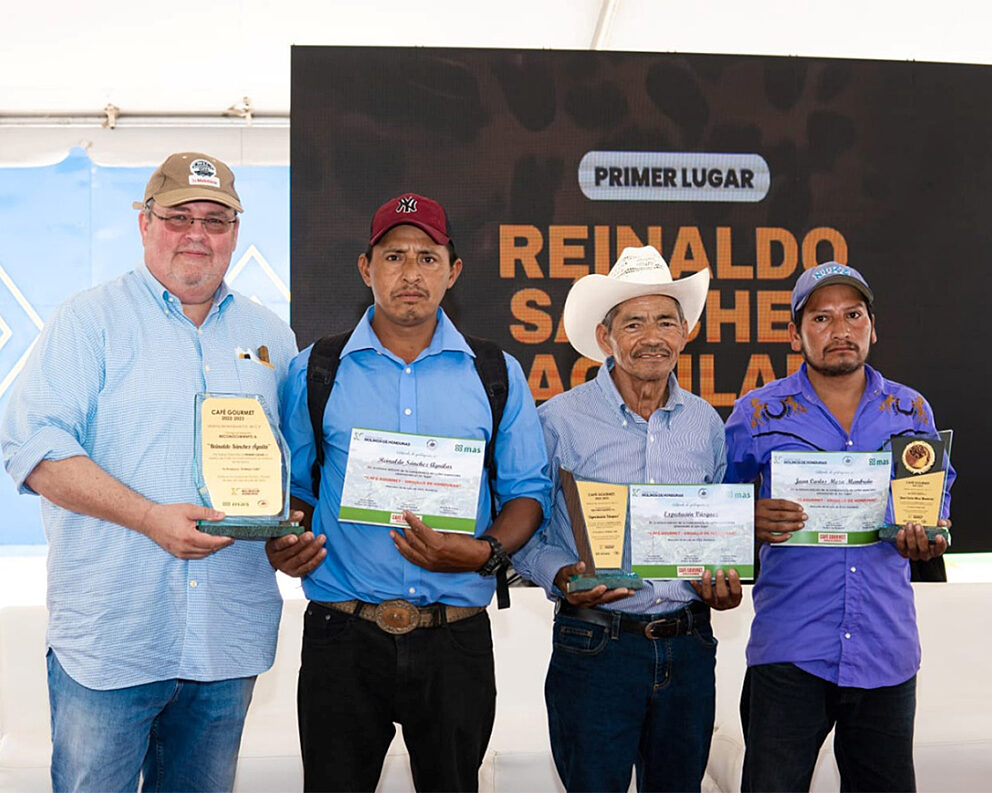 Molinos de Honduras General Manager Frank Reese with the first, second, and third place winners for outstanding coffee.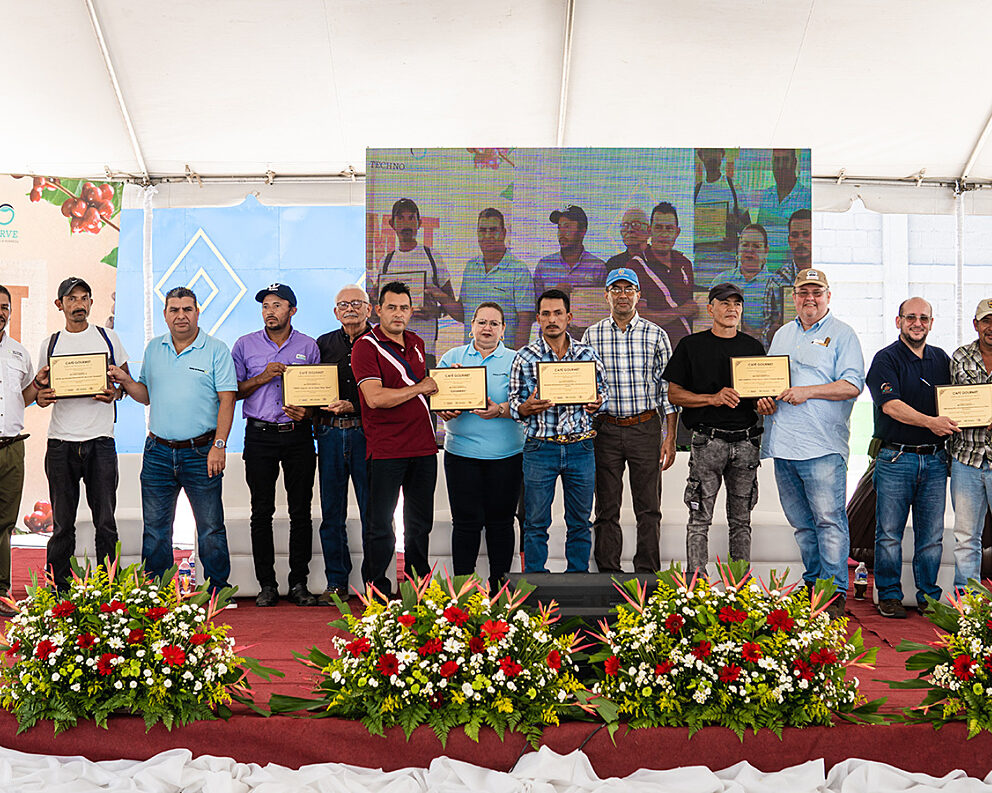 Some of this year's Café Gourmet prize winners at the ceremony in late July.

Media contact
Volcafe
:
Marie Renou-Ullrich, Head of Marketing and Communications,
email hidden; JavaScript is required
Related news: