Changing landscapes in Vietnam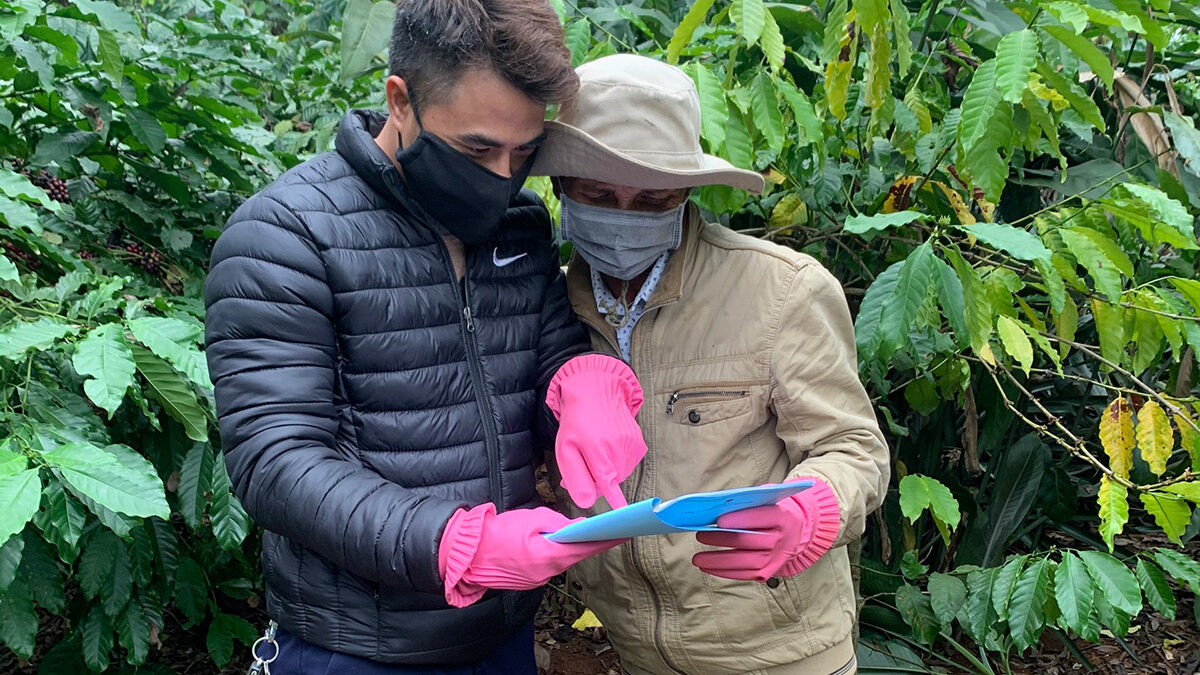 A farmer receives guidance on weed management from project field staff. Image: Dakman
A new project aims to promote sustainable farming and demonstrate that farmers can positively change the coffee-growing landscape.
Vietnam's success in becoming the world's second largest coffee producer has also brought with it familiar concerns around deforestation, mono-crop agriculture, and the impact of agrochemicals on farming communities. In response, a new project aims to promote sustainable farming techniques and demonstrate that it is possible for farmers to change the coffee-growing landscape in Vietnam.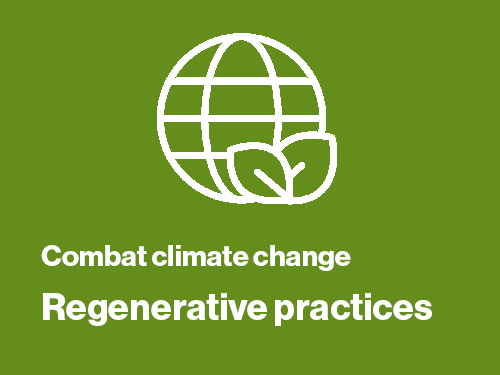 A coalition of partners – including Dakman (Volcafe's Vietnam subsidiary), major roaster Jacobs Douwe Egberts, development organisation IDH, three Fairtrade cooperatives, and local authorities and experts – are working with 6,000 coffee-farming households in Daklak province, in Vietnam's central highlands, to carry out the work. The farmers cultivate about 12,000 hectares of coffee (nearly 16,900 football fields), but have faced increasing difficulties with resource degradation and the impacts of climate change.

Despite Covid-19 disruptions, the work began this past June. Participating households are being surveyed, and samples of soil and water collected, to build a specific understanding of the local challenges. Appropriate responses can then be developed by the partners and demonstrated to growers through a combination of training, material support, and 'mini-landscape' model farm clusters. The model approach allows farmers to garner knowledge they can apply at home and transmit to others in their community.
The focus is on sustainable agricultural practices that revitalise farms. Take intercropping: not only does it create crucial shade cover for coffee plants, but it can also boost biodiversity and in turn diversify farmers' incomes (yielding valuable crops besides coffee). Intercropping creates buffer zones which – in conjunction with different irrigation and planting techniques – can reduce farmers' water use and reliance on chemical fertilisers, pesticides, and herbicides. While this protects farmers and the surrounding environment, it also brings material benefits: higher quality and certified coffees produced in these conditions can fetch premium prices.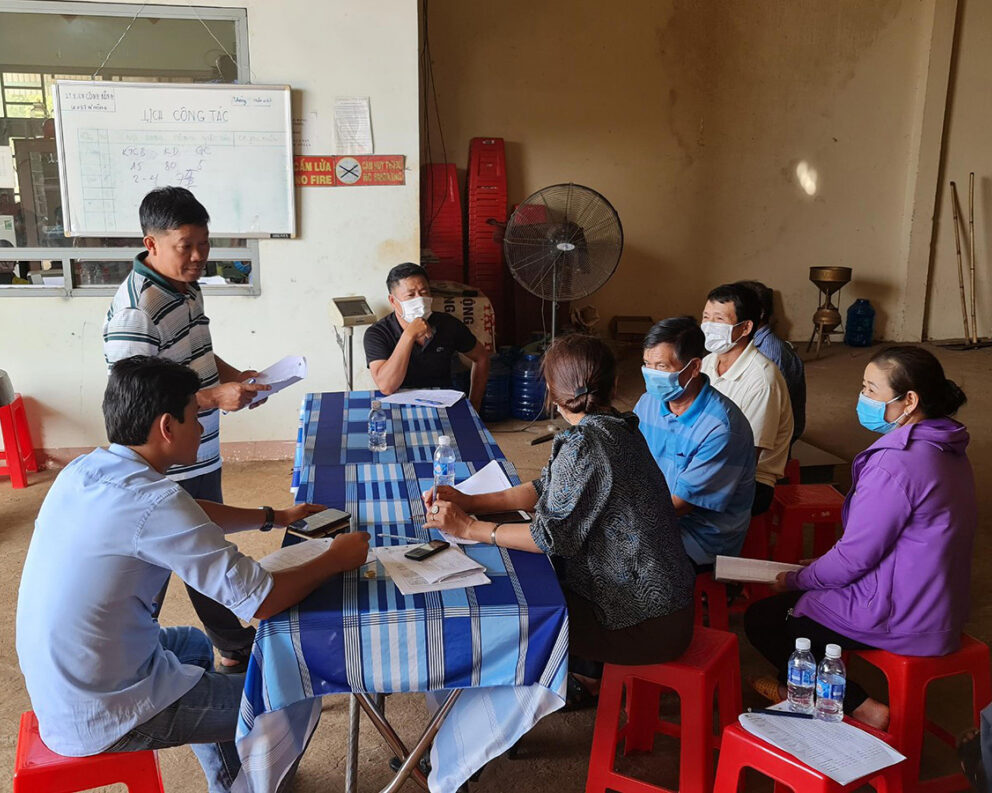 Members of the project team analysing baseline data from the initial phase of the project. Image: Dakman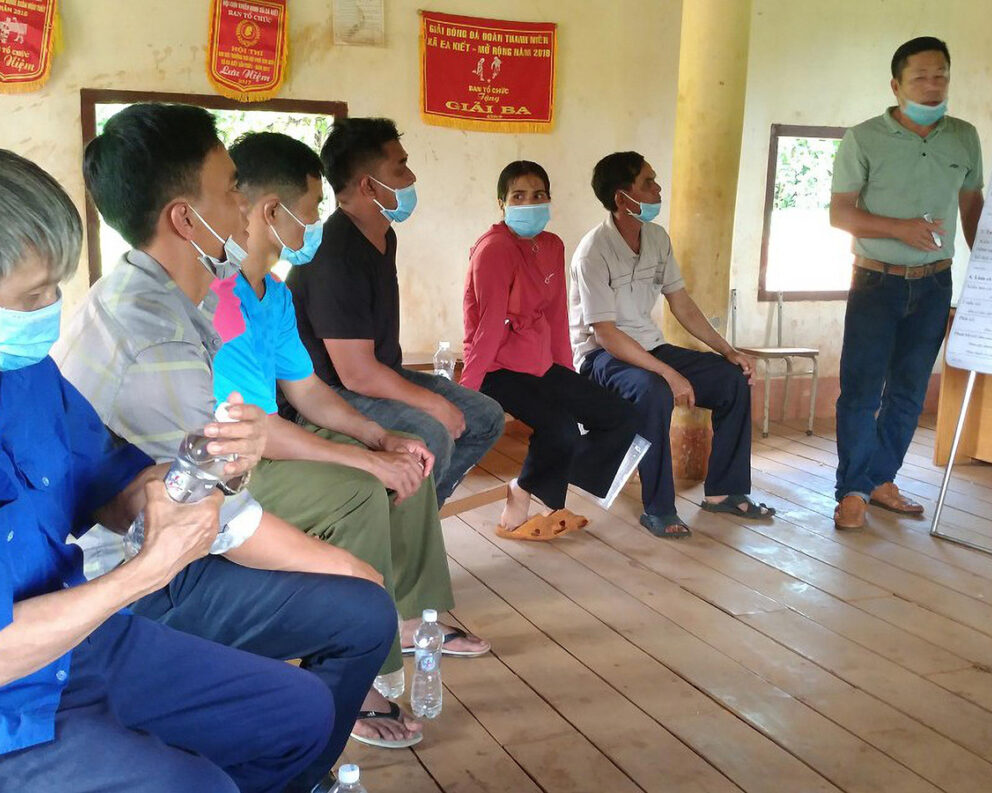 Community members participate in baseline surveys to determine appropriate responses to local farming challenges. Image: Dakman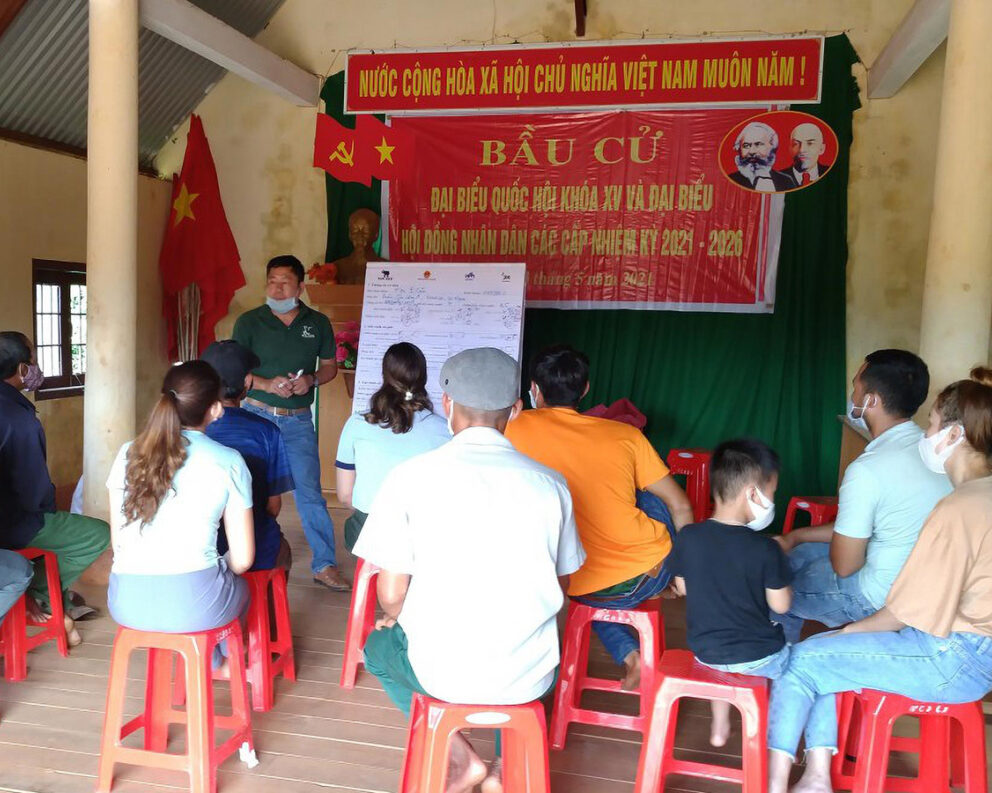 A project meeting to gather baseline data in the Eatar commune Image: Dakman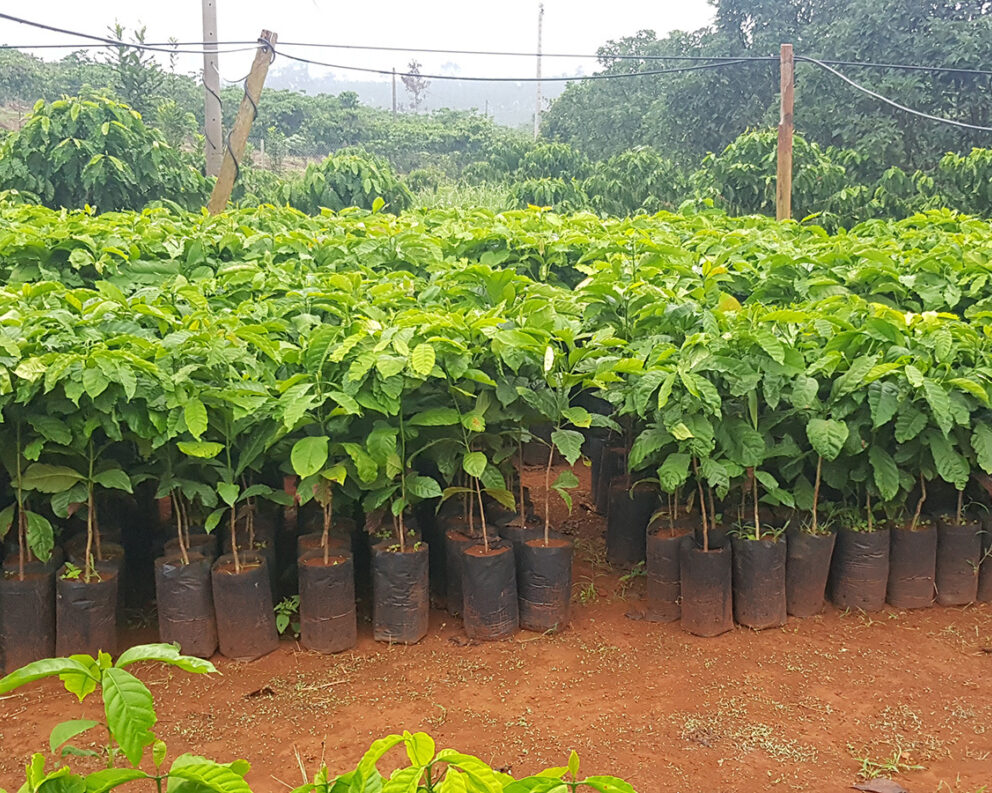 In addition to support for intercropping, farmers in the project will receive new coffee plants like these to rejuvenate their farms. Image: Dakman
Beyond guidance on these techniques, farmers will receive new coffee plants to help rejuvenate their stock as well as support to achieve further certifications of their operations. The project promises to reduce farmers' costs while improving their incomes, the local ecology, and community health. 
"By focusing on entire regions, rather than specific farms, this project can protect forests and water sources while also supporting farmers who have historically struggled to achieve some of the standards required for certification," notes Jonathan Clark, Senior Trader with Dakman. "In this way, we can have a greater impact for all farmers in the area, not just the best-performing farms." 
The ultimate aim is clear: as these practices spread to other communities, a more sustainable landscape should emerge in Vietnam's coffee-growing regions.
Quick facts
Country: Vietnam
Objectives: Protect existing forests and water sources while improving shade cover on coffee farms, limiting use of chemical inputs, and raising awareness of sustainable agricultural practices and occupational safety
Timeline: 2020-2025
Impact: At least 6,000 farmer households shift toward sustainable agricultural production, serving as models for other communities
Media contact
Volcafe
:
Marie Renou-Ullrich, Head of Marketing and Communications,
email hidden; JavaScript is required
Related news: