Volcafe and Costa Foundation to open 15th school in Vietnam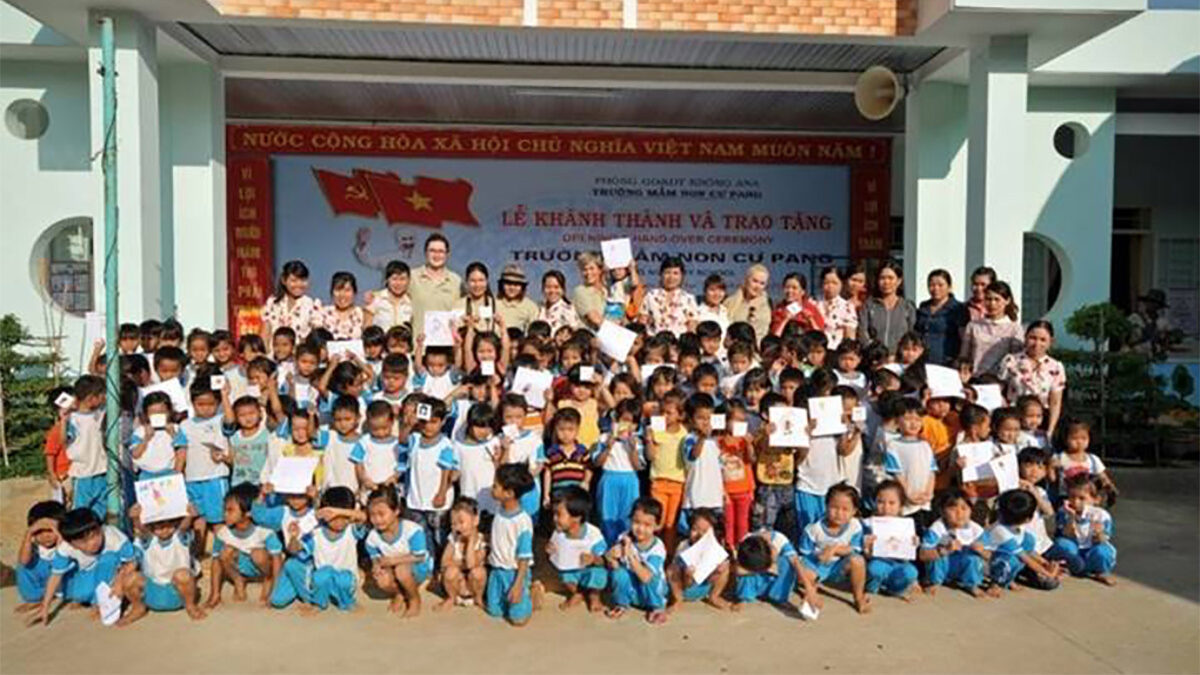 Students at the Cu Pang Nursery School, opened in 2014. Image: Dakman and Costa Foundation
The partners have built educational facilities for 3,600 young students.
Dakman, Volcafe's brand name in Vietnam, was established in Daklak Province in Vietnam's central highlands in 1995, when ED&F Man Coffee (before the days of Volcafe) entered into a joint venture with Dalimexco – later replaced by Simexco – and was the first overseas investor into Vietnam's coffee industry.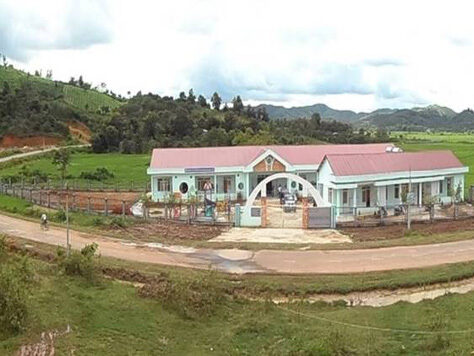 Cu Pang Nursery School
Now Dakman employs 100 people and works closely with farmers on certifications, projects and securing the best beans for its domestic and overseas customers. Apart from becoming the world's first 4C unit (compliant with the 4C Code of Conduct for sustainable coffee), Dakman established the first Rainforest Alliance certified supply chain in Vietnam and is currently the largest Fairtrade robusta exporter. Annual volume is 40-50,000 metric tons.

Daklak is a mountainous province with more than 200,000 hectares of coffee land, an average altitude of 400-800m, an average temperature of 23oC and rainfall of 1500-2000mm. Its population of two million people includes the indigenous ethnic communities of the Ede, Tay and Nung peoples, who do not speak Vietnamese. Government legislation introduced in 2010 required that children had to speak Vietnamese in order to attend formal school, however government budget and local resources for building nursery schools is limited, and the Daklak children were missing out.
Since 2010, and with funding from the Costa Foundation, the coffee chain's charity that works to improve education in the world's poorest coffee-farming communities, Dakman and Costa Foundation have developed the construction programme of nursery schools to fill this gap. You can read about some of the schools here.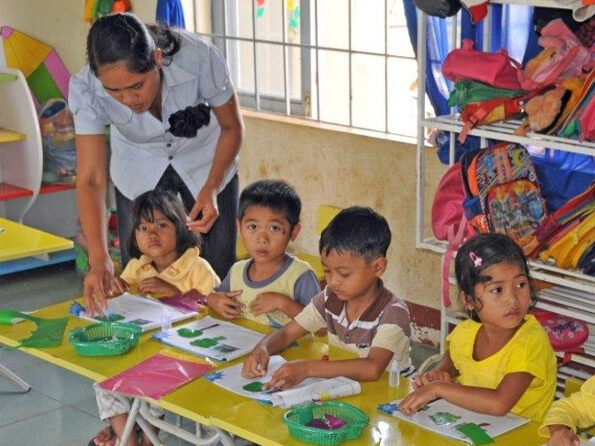 Lesson at the Cưdli M'nông Nursery School, built in 2011.
The Dakman team have a project management role, identifying sites, appointing architects and construction companies, obtaining planning permission, overseeing the construction and equipping the schools with bathrooms, kitchens, desks, chairs, boards, TV, teaching accessories, toys, and drinking water before handing them over to the local authorities.
After ten years, the partnership has built 14 nursery schools with 111 classrooms for 221 teachers and 3,640 kids. The children attending now have the simple pleasure of going to a safe and cheerful environment and overcoming the language barrier stopping them securing a better education. This brings great benefit to their parents and improves the economic and social outlook for coffee communities here.
Dakman's input has gone well beyond the schools construction programme and it has helped coffee production in this area with the distribution of covers for water wells, first-aid kits, medical boxes, containers for pesticide storage, seeds, dustbins, building rural roads and even small houses for homeless and disabled people as well as training on climate change awareness.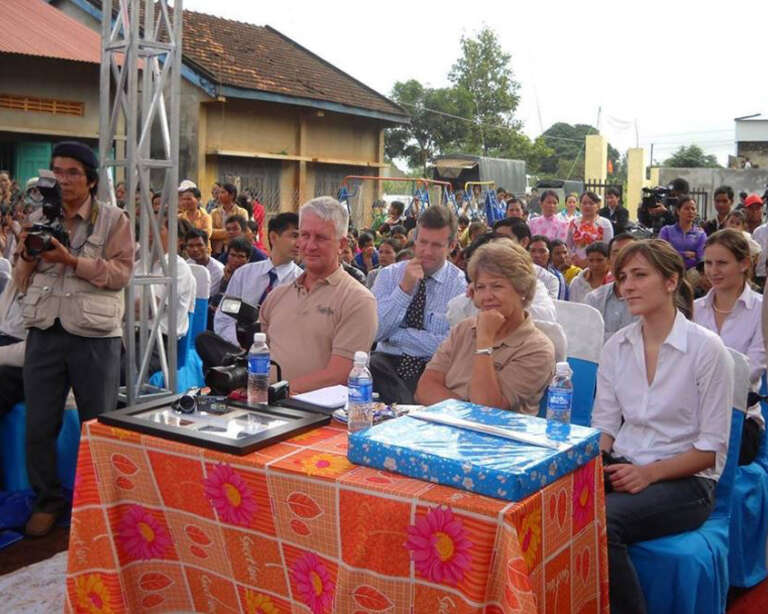 Dakman's Jonathan Clark at the opening of Anh Duong Nursery School in 2011, sitting behind Piers Blake, Director of the Costa Foundation.
In 2020 Dakman is building the 15th school – Hoa Mai in Dak R'Lap district – which will have eight classrooms for 280 students. Construction started just as the Covid-19 caused a national lockdown in early April, however the builders are still scheduled to complete on time at the end of October 2020.
Dakman GM Jonathan Wyndham Clark, says "Now in these remote areas, you can feel warmth and enjoy the bright smiles of farmers and their kids in their new world. Projects like this help improve coffee production and profitability. Of course there's an altruistic motivation, but we also know that helping the community at its very widest helps secure the source of this valuable coffee for years to come."
Media contact
Volcafe
:
Marie Renou-Ullrich, Head of Marketing and Communications,
email hidden; JavaScript is required
Related news: