CATIE and Volcafe extend partnership for sustainable agroforestry
Pact enables agroforestry projects at coffee farms on three continents, eyes environmental service payments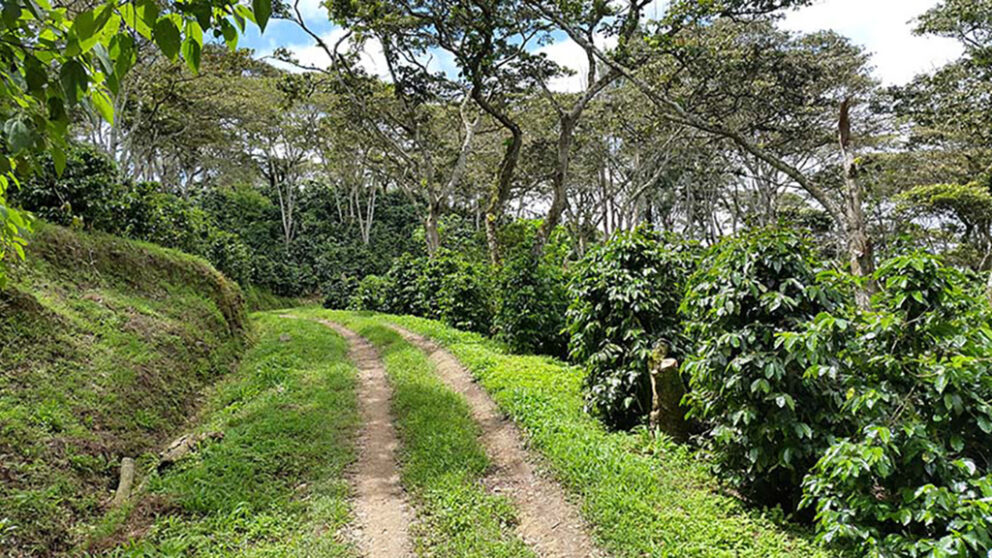 Agroforestry in Honduras. Image: Mauricio Jimenez
Coffee trader Volcafe and CATIE (the Tropical Agricultural Research and Higher Education Center) have extended their partnership promoting sustainable practices in coffee production.
The Swiss and Costa Rican partners will expand their joint activities to include agroforestry model projects on three continents and a methodology to enable environmental service payments for coffee farmers in the future.
Volcafe has long emphasised sustainable profitability as a goal for the coffee farmers it works with, and CATIE brings experience with research and capacity building for sustainability. As part of their expanded partnership, Volcafe and CATIE will collaborate to establish model farms in Latin America, Africa, and Asia where new and locally appropriate agroforestry systems will be implemented. The collaboration will also train Volcafe Way field teams on agroforestry practices, enabling these approaches to be spread more widely.
CATIE and Volcafe will also design an analytical tool that measures the impact of agroforestry systems and creates a framework for their market valuation – a key step toward eventually compensating farmers for their ecological stewardship and carbon removal through environmental service payments.
'Like many plants, coffee grows well in nutrient-rich soil and can suffer in strong sunshine. When local species of trees are interwoven with rows of coffee plants, it can create beneficial shade, reduce soil erosion and remove the need for expensive chemical inputs,' explains Carlos Ortiz, sustainability manager and climate lead at Volcafe. 'Agroforestry systems can also boost carbon capture and prevent deforestation by encouraging coffee farmers and roasters to see the value in standing forests that also improve coffee quality and safeguard biodiversity. Volcafe is excited to be working with CATIE to promote these good practices among our farmer-suppliers.'
Elias de Melo, agroforestry specialist at CATIE, comments that 'Support for families and coffee-producing companies, both through payment for environmental services and through other mechanisms, is fundamental, since the great challenges and constant risks of productive activity in the face of climate change limits the implementation of urgent sustainable measures to restore agroecosystems.'
Volcafe and CATIE began working together in March 2021 to develop a sustainable agroforestry programme that allows coffee farmers to adapt to and mitigate against the impacts of climate change. Working initially in Costa Rica and Peru, CATIE and Volcafe have organised trainings, courses, and workshops with farmers to share knowledge and techniques. The initiative expands on the Volcafe Way farmer support programme, working with farmers to incorporate native species of timber, fruit and service trees on their farms. This can not only diversify farmer incomes, but also promote reforestation and regenerative farming practices.
The extended partnership with CATIE aligns with Volcafe's new Sustainability Strategy, launched in October 2021 with a triple focus on combatting climate change, securing living income for farmers, and supporting thriving communities. The Volcafe Way farmer support programme works with tens of thousands of coffee farmers and promotes sustainable profitability, regenerative practices, and responsible citizenship throughout coffee value chains.
About Volcafe
Established in 1851, Volcafe is one of the world's largest coffee merchants, specialising in worldwide green coffee procurement, processing in origin countries and distribution to roaster partners. Volcafe provides access to all the major coffee producing origins and supplies beans for over 80 billion cups a year.
About CATIE
Established in 1973, CATIE (Tropical Agricultural Research and Higher Education Center) is a regional center dedicated to research and postgraduate teaching in agriculture, management, conservation and sustainable use of natural resources. Its members are Belize, Bolivia, Colombia, Costa Rica, Dominican Republic, El Salvador, Guatemala, Honduras, Mexico, Nicaragua, Panama, Paraguay, Venezuela, and the Inter-American Institute for Cooperation on Agriculture (IICA).
Media contact
Volcafe
:
Marie Renou-Ullrich, Head of Marketing and Communications,
email hidden; JavaScript is required
CATIE
:
Elías de Melo, Researcher, Coffee and Cocoa Genetic and Agroforestry Improvement Unit,
email hidden; JavaScript is required
Related news: