It is our main goal to supply high end roasters throughout Europe with great coffee from around the world, starting from a single bag, up to full containers. 

Thanks to our extensive network of origin operations, we were able to connect with a great number of extraordinary farmers that year after year produce distinct cup profiles that never fail to wow our valued clients around Europe. Thanks to these direct relationships to farmers and cooperatives, we are able to place emphasis on traceable and sustainable supply chains that lead to added value for both the producers in origin and the end consumer at destination.
Quality is of upmost importance to us at Volcafe Select. We ensure every coffee is extensively and carefully sampled at every step of the value chain. To achieve this, we rely on the vast experience of farmers, our colleagues in origin, and our quality lab here at destination. It is thanks to countless, amazing coffee professionals that we can deliver and enjoy the highest quality coffee available.
Once the coffees make it to our warehouse, our head of quality and Q-Grader personally grades each lot according to the CQI standards. From here it is our privilege to represent the farmers' work in the best possible way, by producing individual stories for each coffee. For us it is crucial to shine a light on every coffee's origin and on the hands that brought us these unique cups. Volcafe – making coffee business better, together.
Volcafe Select newsletter
Sign up for Volcafe Select's weekly newsletter to receive more information, including our weekly offer list.

Subscribe to Volcafe Select's newsletter
Office Address
Volcafe Select
Technoparkstrasse 7
8406 Winterthur, Switzerland
Tel: +41 52 569 12 00
Email: email hidden; JavaScript is required
United Kingdom and Ireland: Andrew Tucker, email hidden; JavaScript is required
General Manager
Dirk Sickmüller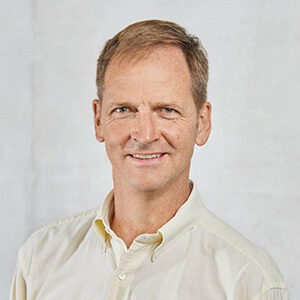 This map is hidden due to your cookie settings. If you'd like to view the map, please click the 'Cookies' tab at the lower right and activate the 'Statistics' cookies.